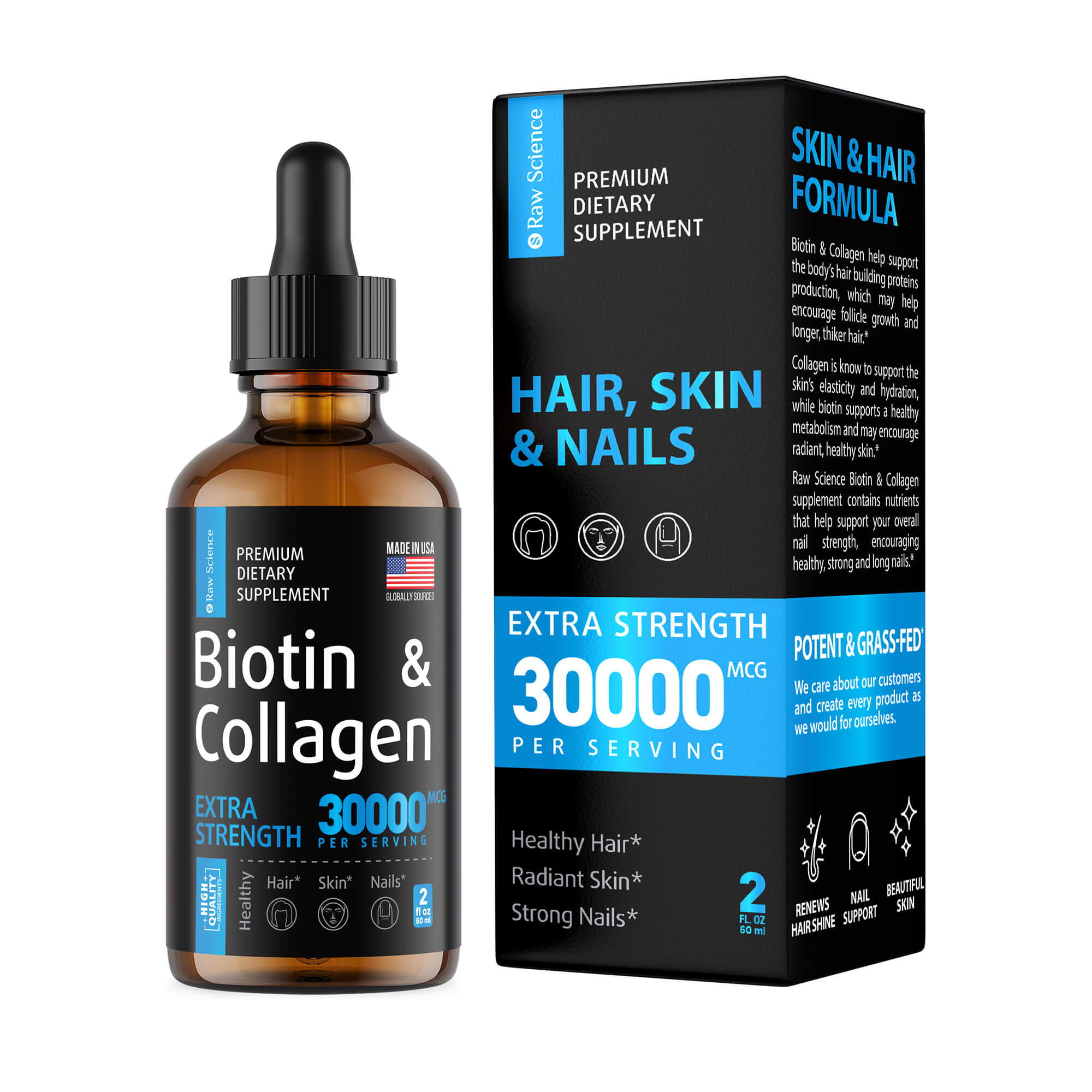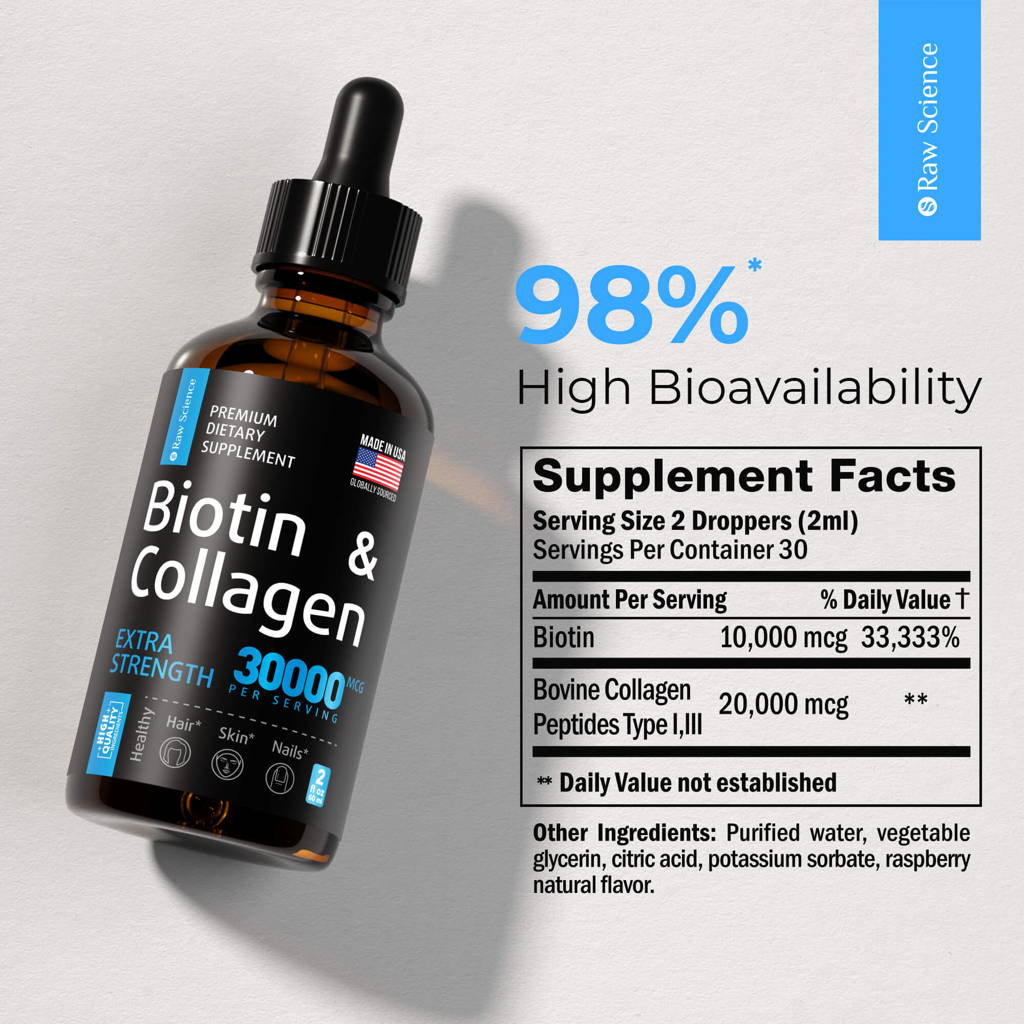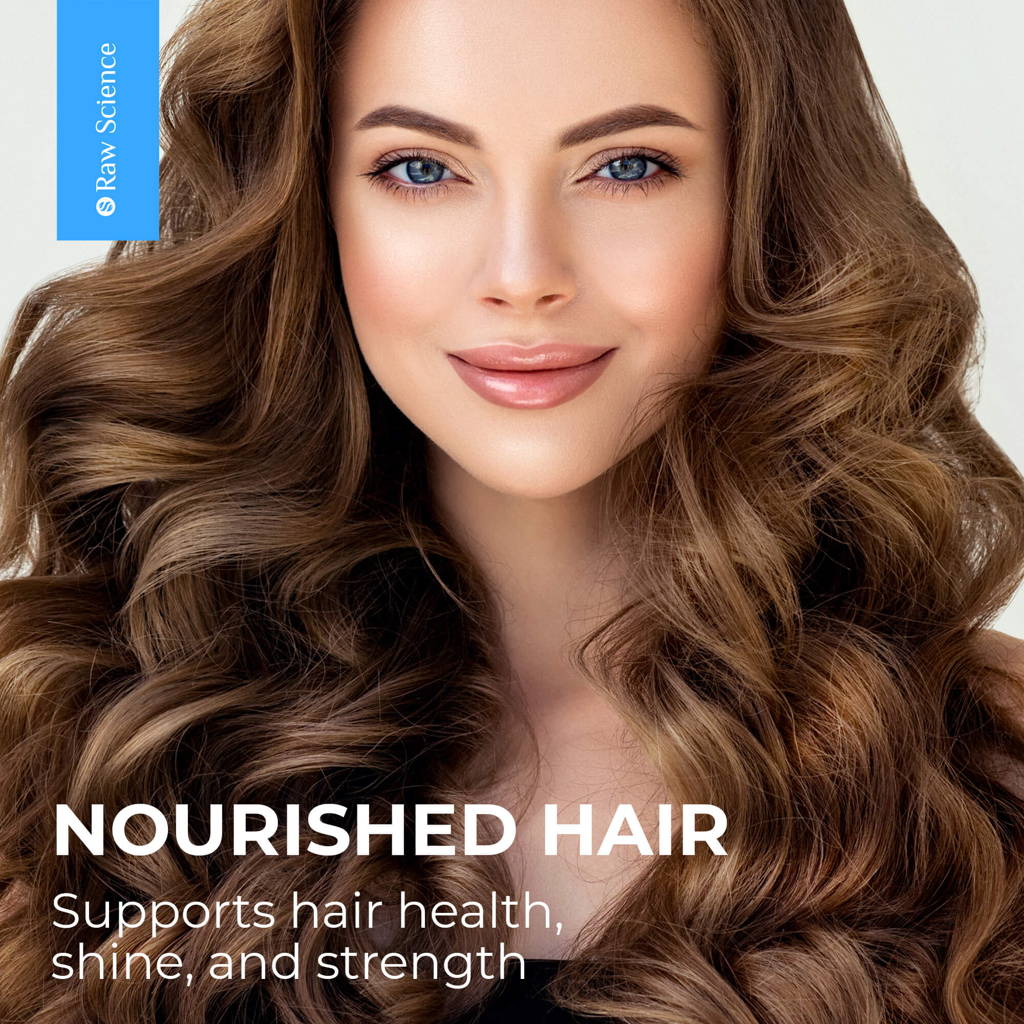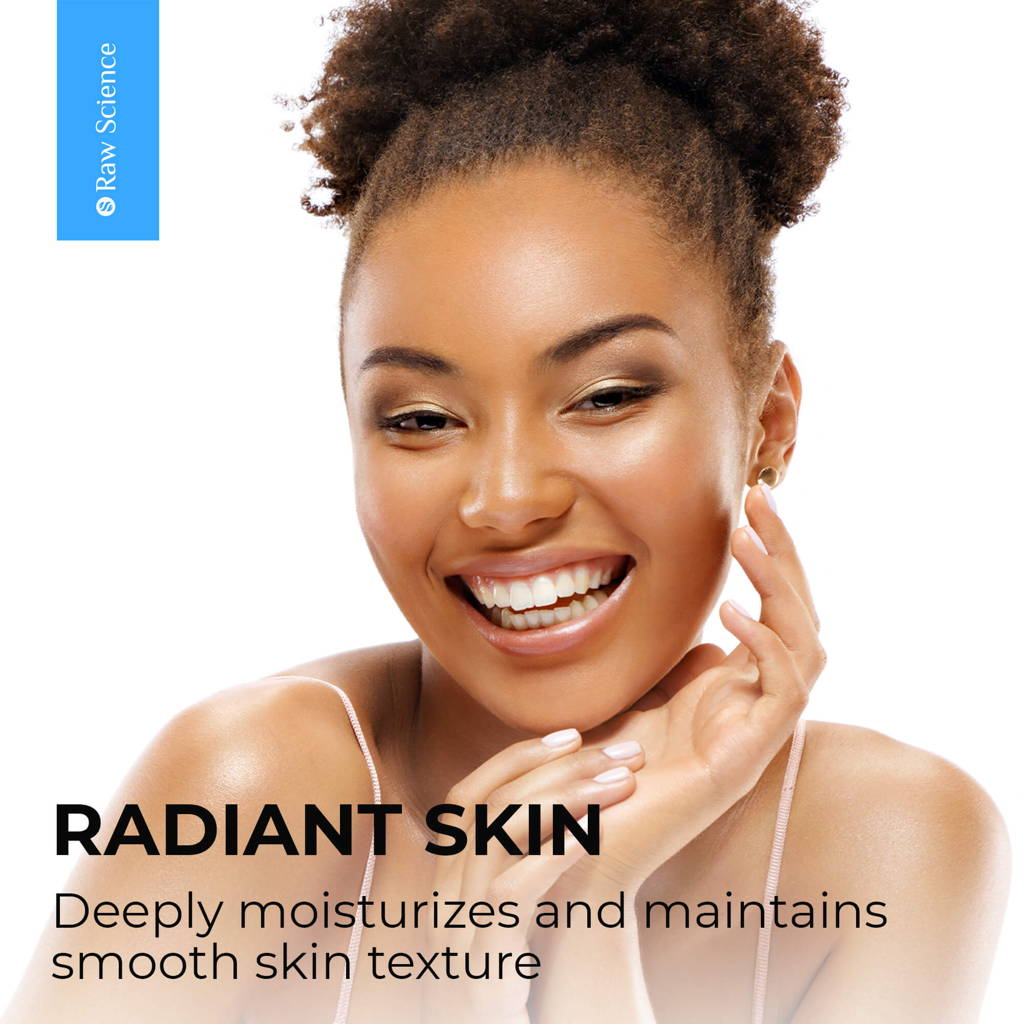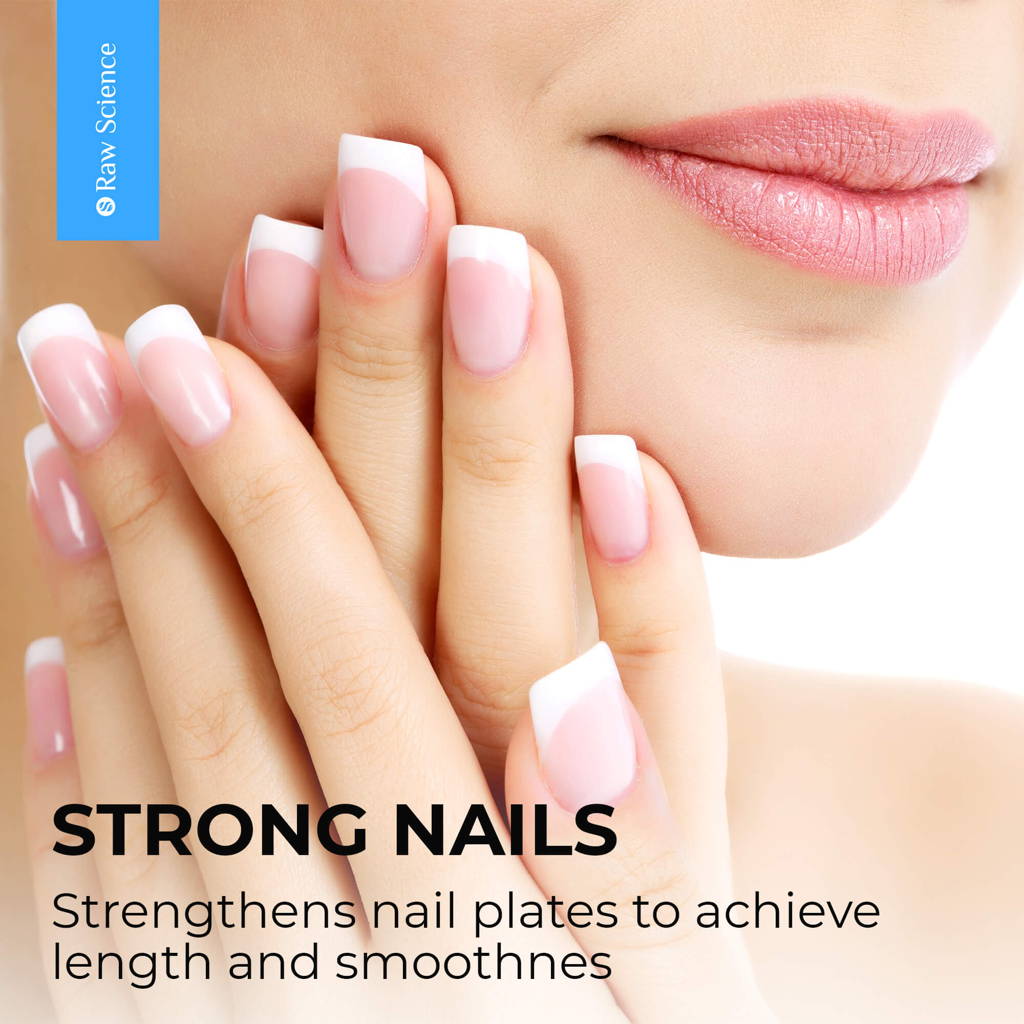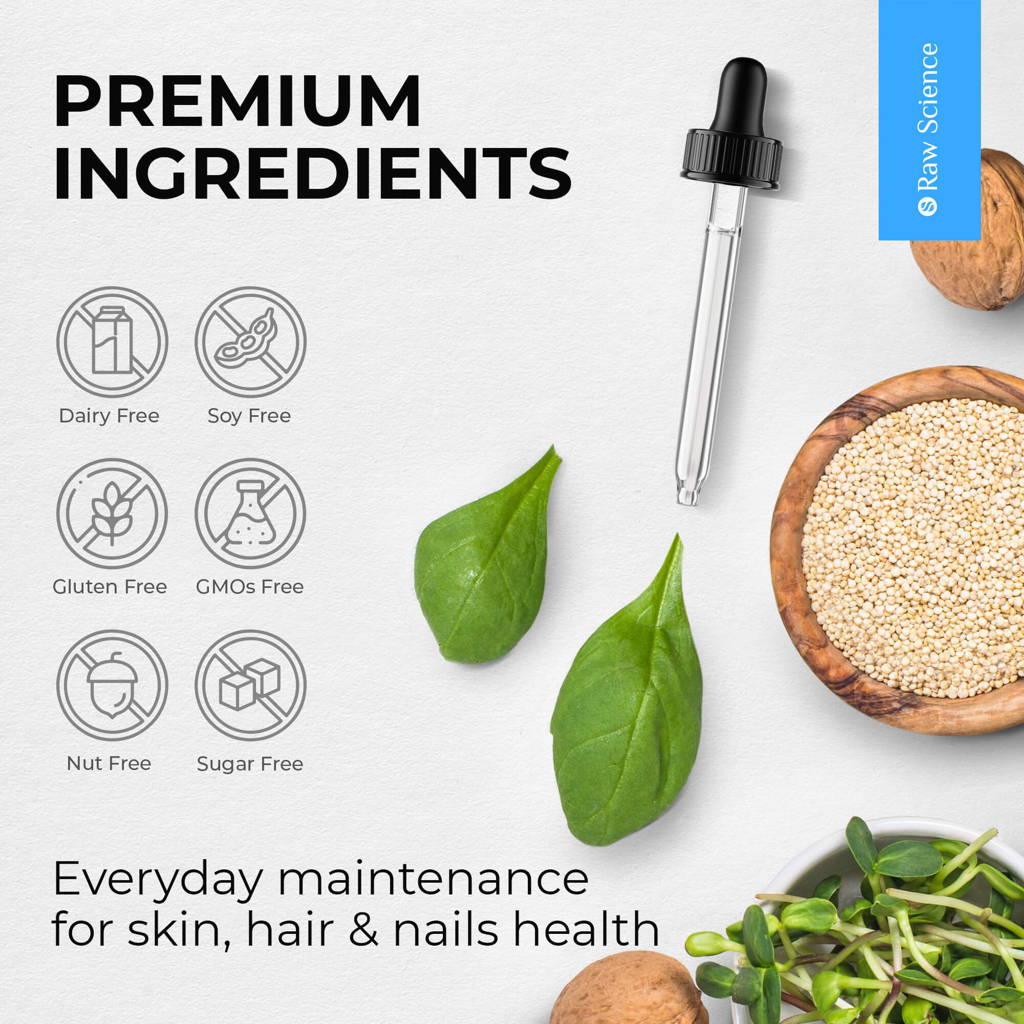 HEALTHY SKIN AND HAIR GROWTH FORMULA
COLLAGEN PROMOTES HEALTHY HAIR GROWTH*
Collagen is a major building block involved in churning out healthy, shiny, and lustrous-looking tresses.*
MADE FOR HAIR, SKIN,& NAILS REGENERATION*
The presence of biotin assists in the conversion of food eaten into useful nutrients that can be used to power your quest for incredible skin, hair, and nails.*
EASY TO INTRODUCE INTO DAILY ROUTINE*
Take your drops alongside your morning coffee or squeeze it in a nighttime smoothie!*
COMPLETE INGREDIENT TRANSPARENCY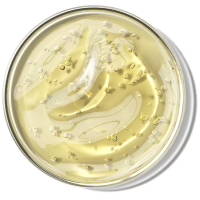 Belonging to the B-family of vitamins, biotin does more than just make it easy for you to have elastic skin (meaning fewer wrinkles), strong nails and a faster hair growth rate. This is the same nutrient that plays a key role in the conversion of food eaten into useful and life-supporting energy that enables you to live a wholesome and healthful existence, not to mention keep several serious ailments at bay. All of this while promoting a healthy liver, eyes and a functional nervous system.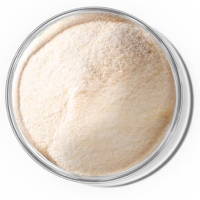 COLLAGEN PEPTIDES TYPE I & III
Collagen, as you may already know, is a significant building block of various physical components of your body; including the skin, tissue, muscles, skeletal framework, and blood vessels. It should also go without saying that supplementation is not an option if you want to keep this glue that literally holds your body together working as it should. Besides, healthy collagen levels are believed to be instrumental in anti-aging from the inside out, in addition to being a marker of a well-oiled bodily system.
Customer Reviews
Well being
My hair and nails
Lo mejor de lo mejor
Excelente producto,lo seguiré usando
08/29/2022
Beautifuldreamer33
Nice product
Okay so far this product rates well for me because it came fast, in a nice size bottle and it tastes way better than I expected. It mixed well with my juice, but it's not bad by itself. Now in a month or two I will be back to update this review to let you know if I see an improvement in my hair and skin.
Liquid gold
I've ordered it this 2 days ago and received it today. I have been putting this on my turmeric milk every morning. So far I don't taste anything at all. This was recommended by a coworker and she said it works wonders and everybody should be taking it especially liquid collagen for joints, hair, skin and nails. So I'm hoping for the same results. Will post an update soon.