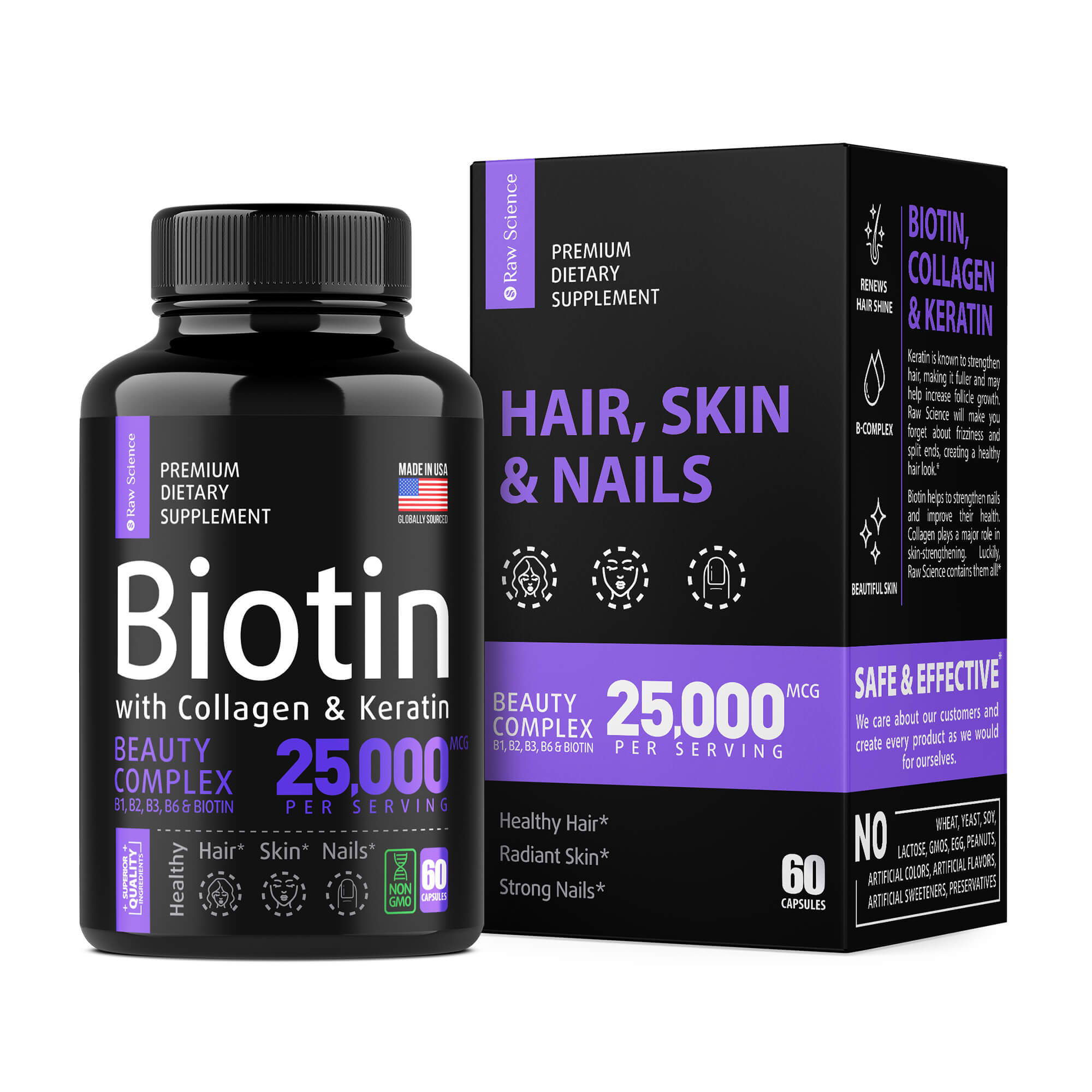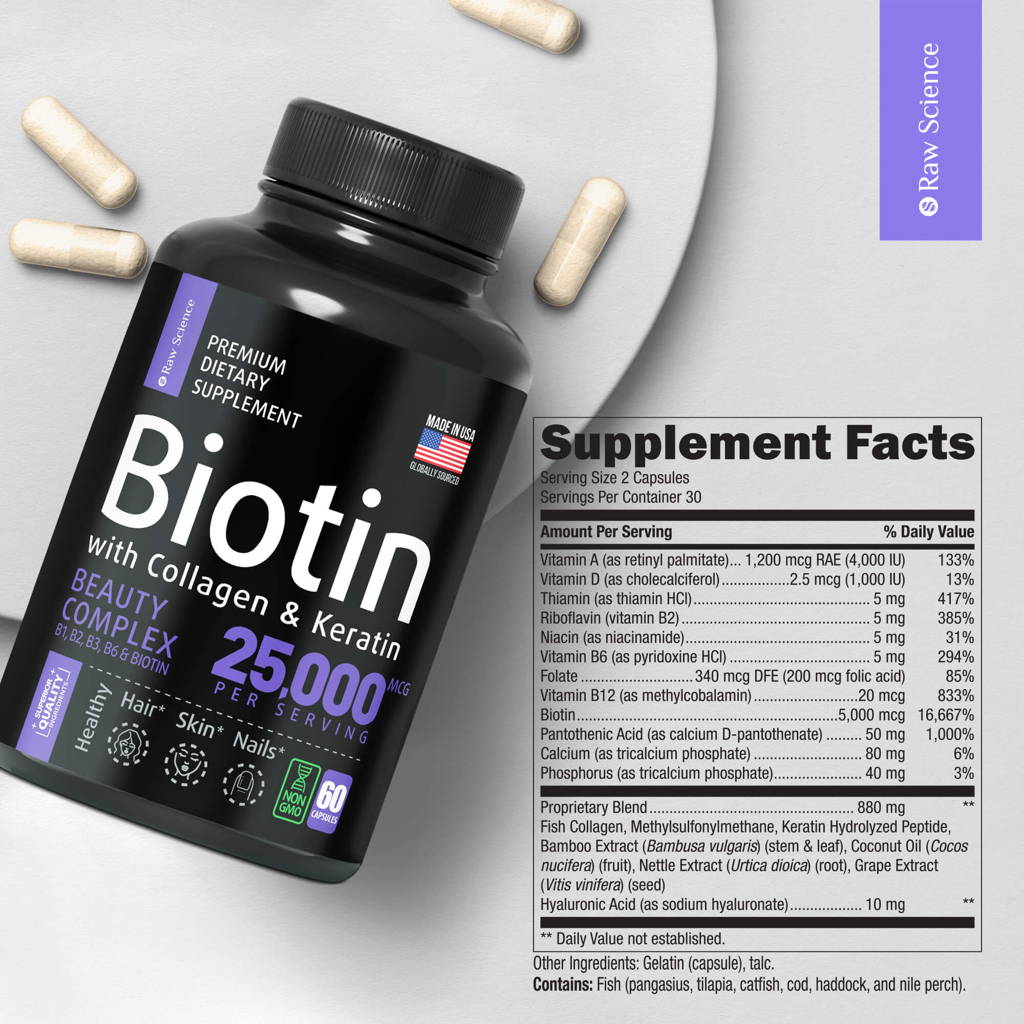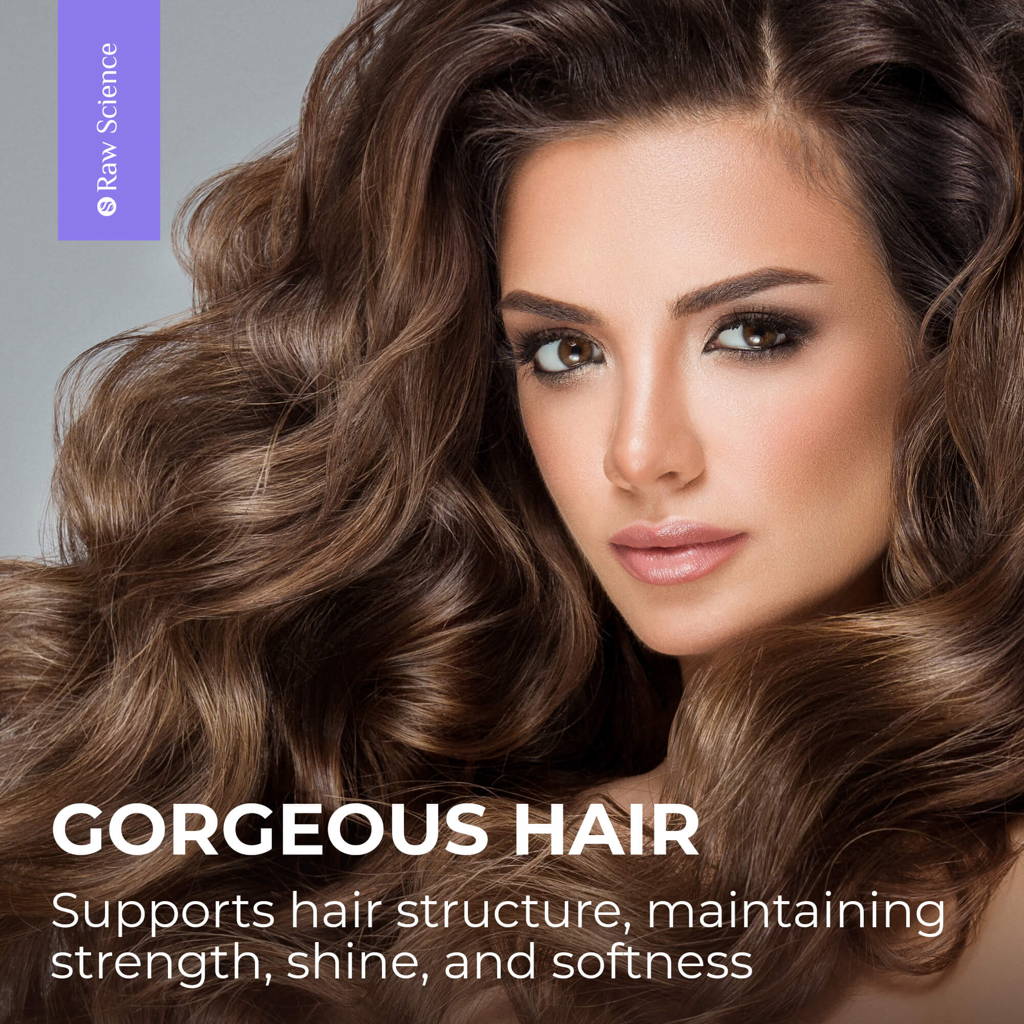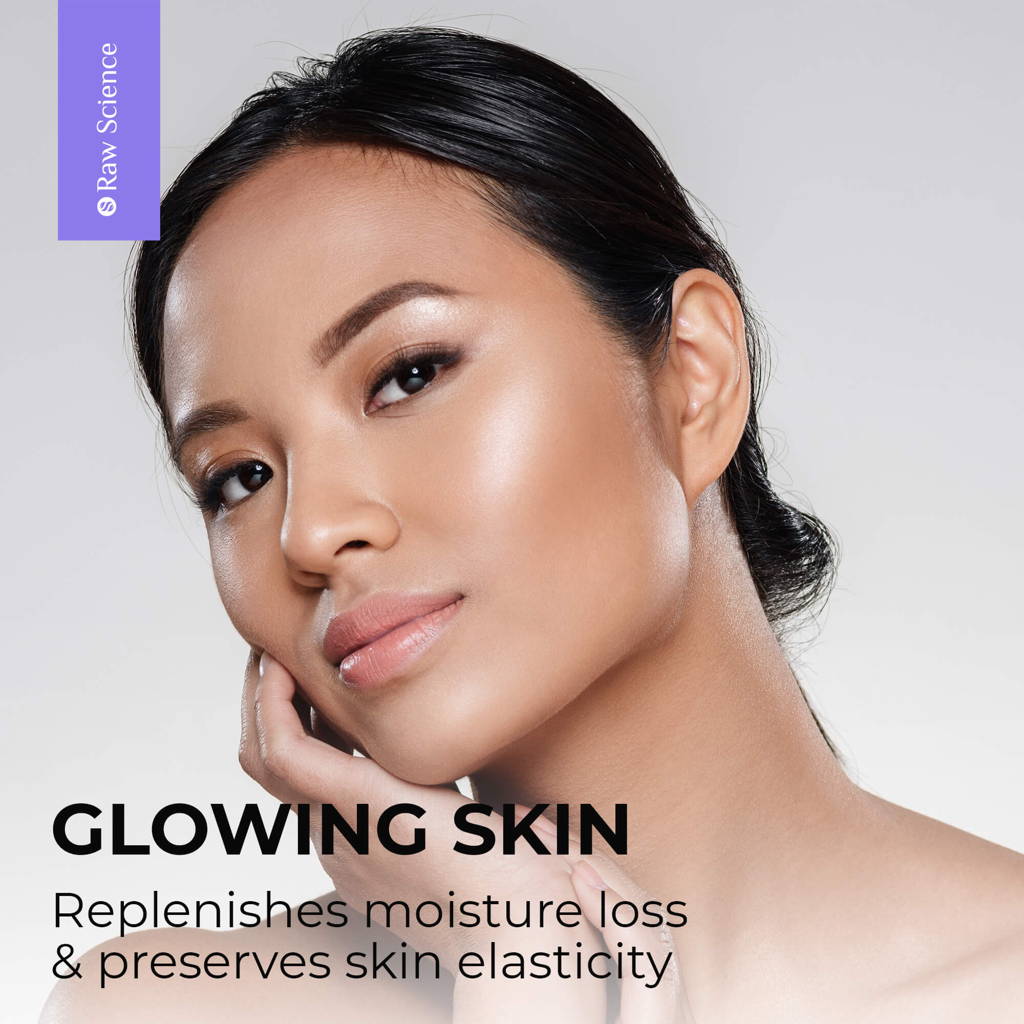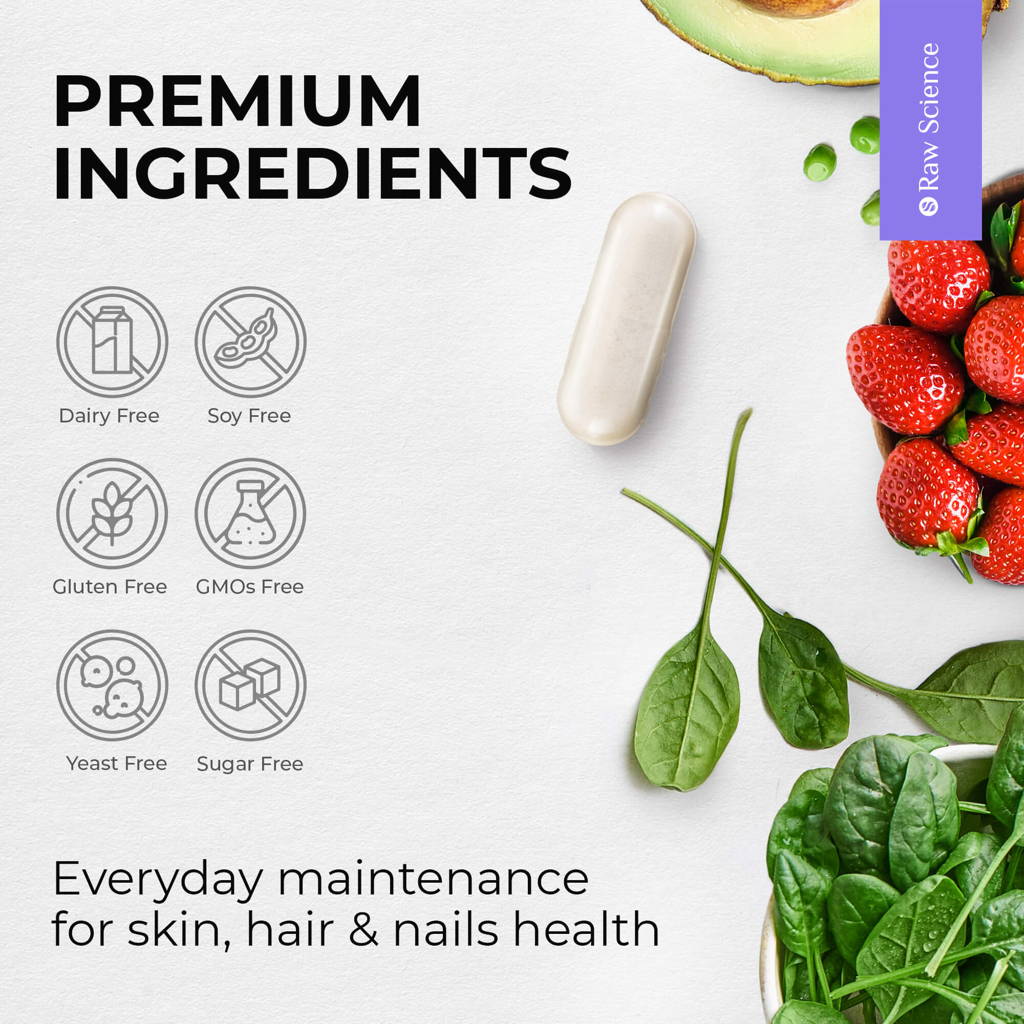 HEALTHY SKIN AND HAIR GROWTH FORMULA
COLLAGEN PROMOTES HEALTHY HAIR GROWTH*
Your body requires collagen to assemble hair proteins, stave off follicle damage, and premature graying.*
MADE FOR HAIR, SKIN,& NAILS REGENERATION*
Collagen is the missing building block if you are looking for superb skin, lustrous hair, and attractive nails.*
B-COMPLEX VITAMINS FAMILY*
B-complex nutrients are essential for boosting skin cell turnover, preventing nail brittleness, and supporting proper hair growth.*
COMPLETE INGREDIENT TRANSPARENCY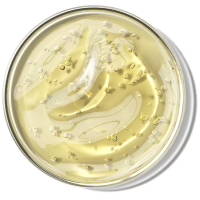 Biotin is one of the B-vitamins stalwarts that aids your body in converting food into useful and life-supporting energy. But did you know that Biotin also boosts the health of one's nails and hair? It, therefore, should not come as a surprise that fragile and brittle nails are one of the tell-tale signs of a deficiency of this important nutrient. What's more, it also plays a direct role in ensuring that your hair follicles are in the best state. To some extent, this can be instrumental in preventing balding or premature graying.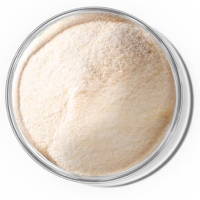 COLLAGEN PEPTIDES TYPE I & III
Collagen is literally the most abundant protein in your body. It is found in the skin, connective tissue, tendons, cartilage and bones. As such, it only makes sense that you have enough of it, especially if you desire flawless skin. Actually, considering the instrumental role that it usually plays in tissue repair, it should be a no-brainer that it is a key structural protein that is involved in keeping one's skin taut and youthful-looking. In other words, apart from clear skin, this is the same ingredient you want in your turf when looking to keep unsightly wrinkles and fine lines at bay.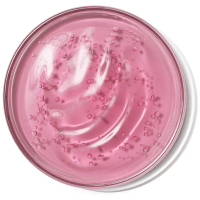 Keratin and collagen are two proteins that are vital to healthy hair. Keratin maintains the structure and strength of your tresses, while collagen promotes keratin production and keeps your hair follicles in the best shape. Don't also forget that keratin is literally the exact protein that makes up your nails, epidermis and hair. That explains why one's level of this nutrient is consequential in the maintenance of strong nails and shiny-looking hair. After all, the body uses it primarily as a protective and structural protein.
Customer Reviews
01/04/2023
Eyricka F.

United States
Love it!
I'm a postpartum mom and I'm sure you can guess I've been dealing with postpartum hair loss and these seem to be helping! I also usually have the most brittle nails that can never grow but now my nails have been the longest they've ever been! My skin has been pretty clear as well!
12/19/2022
Tiara

United States
Bition
Y'all go buy y'all some it worth it it helps me grow my hair and nails
It works!
I'm starting to see little baby hairs growing around my hairline, which is where I thought my hair was thinning. So I'm a happy customer!
Excellent product for hypothyroid hair issues
Great product and customer service! This helps my hair stay full.
Biotin
Performed as described.