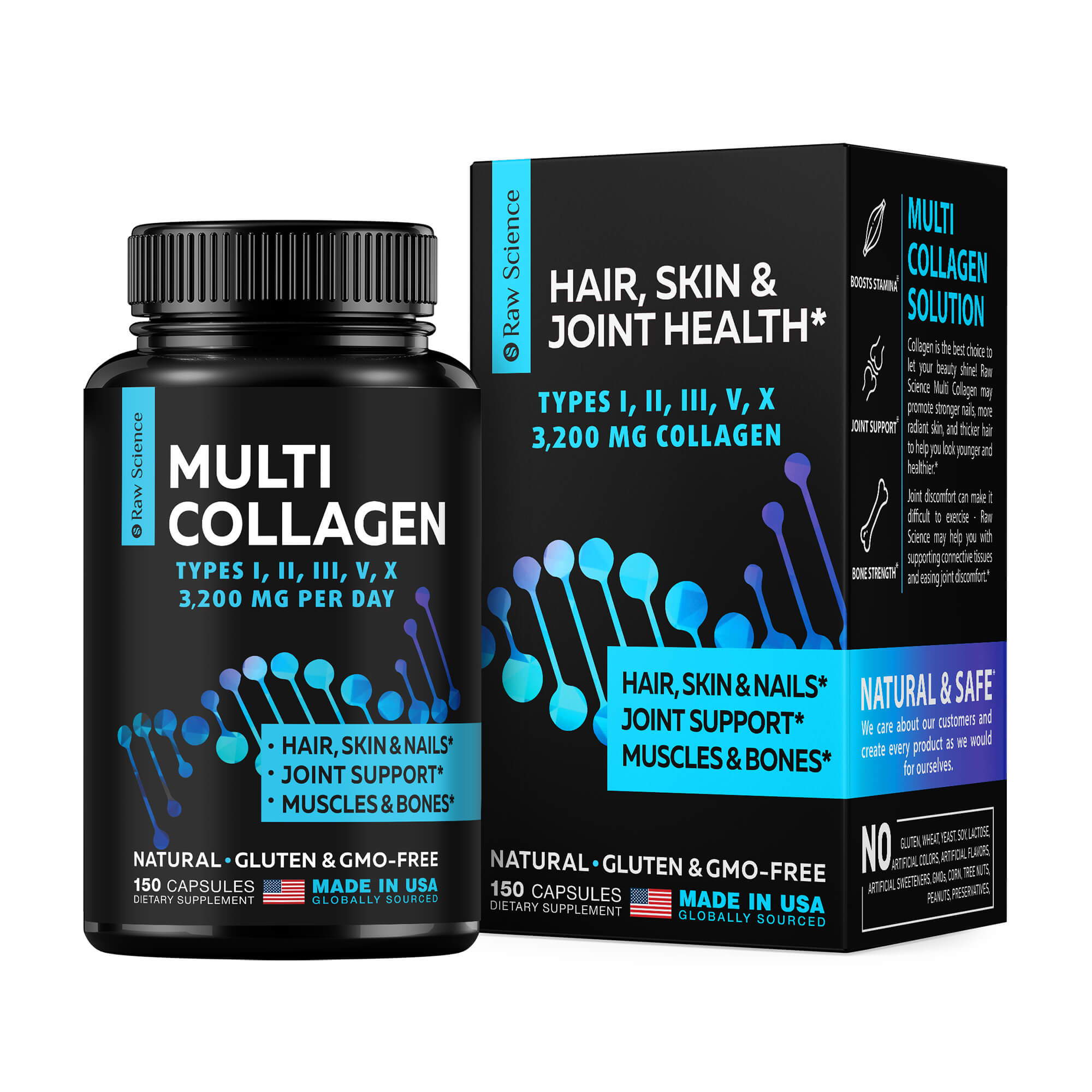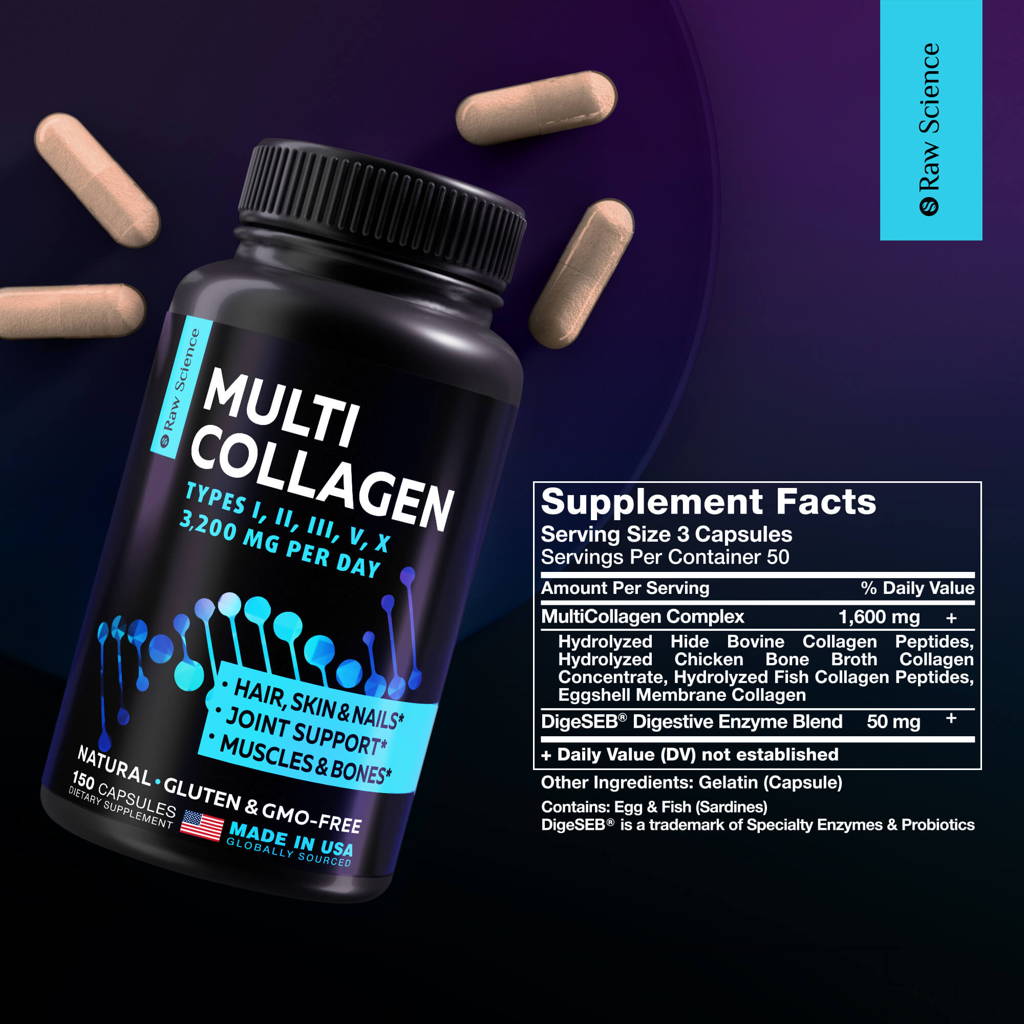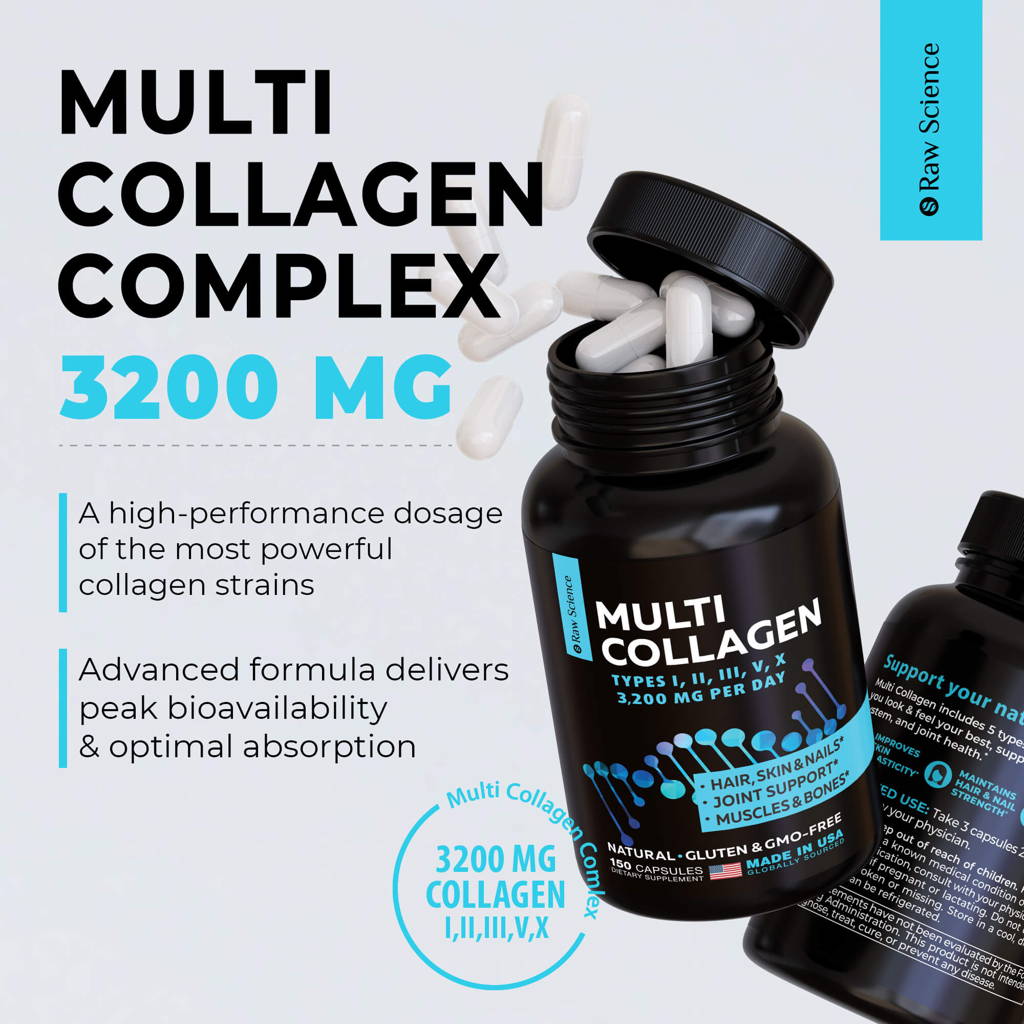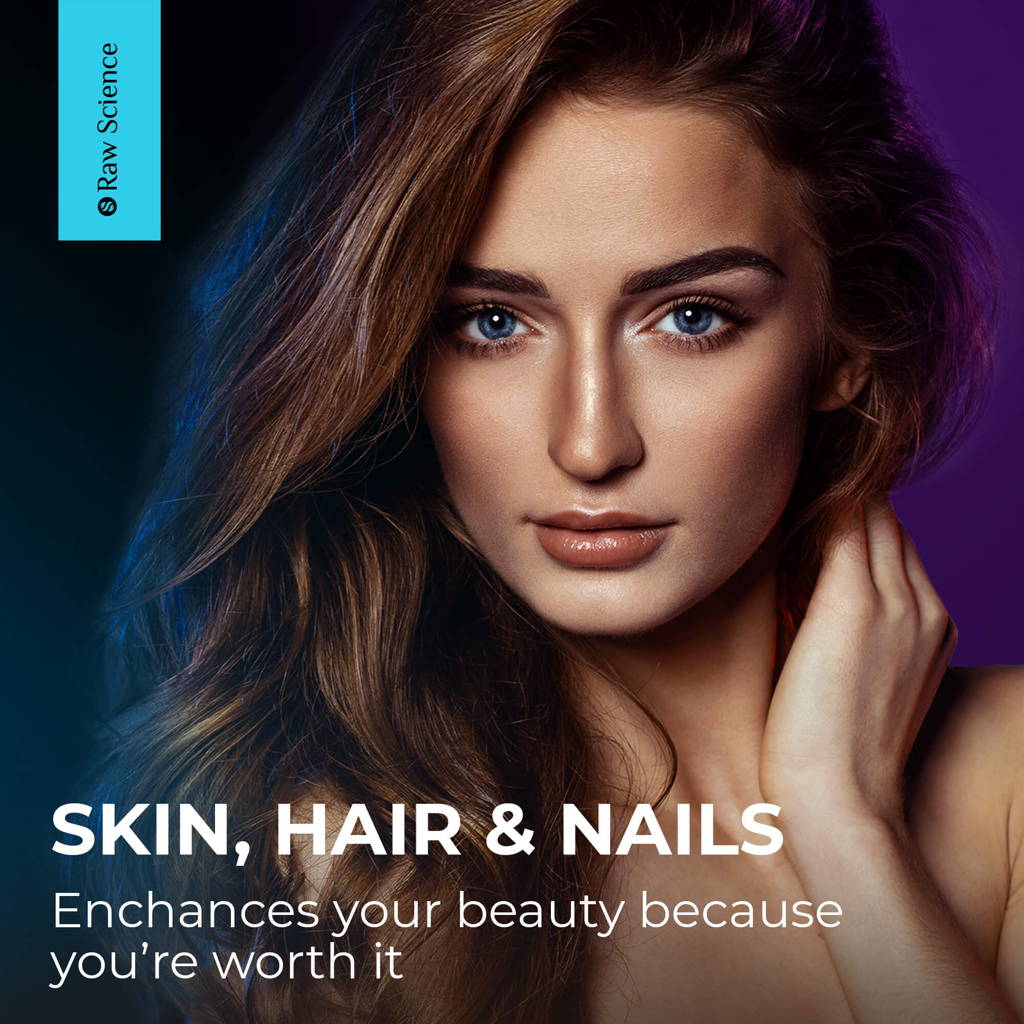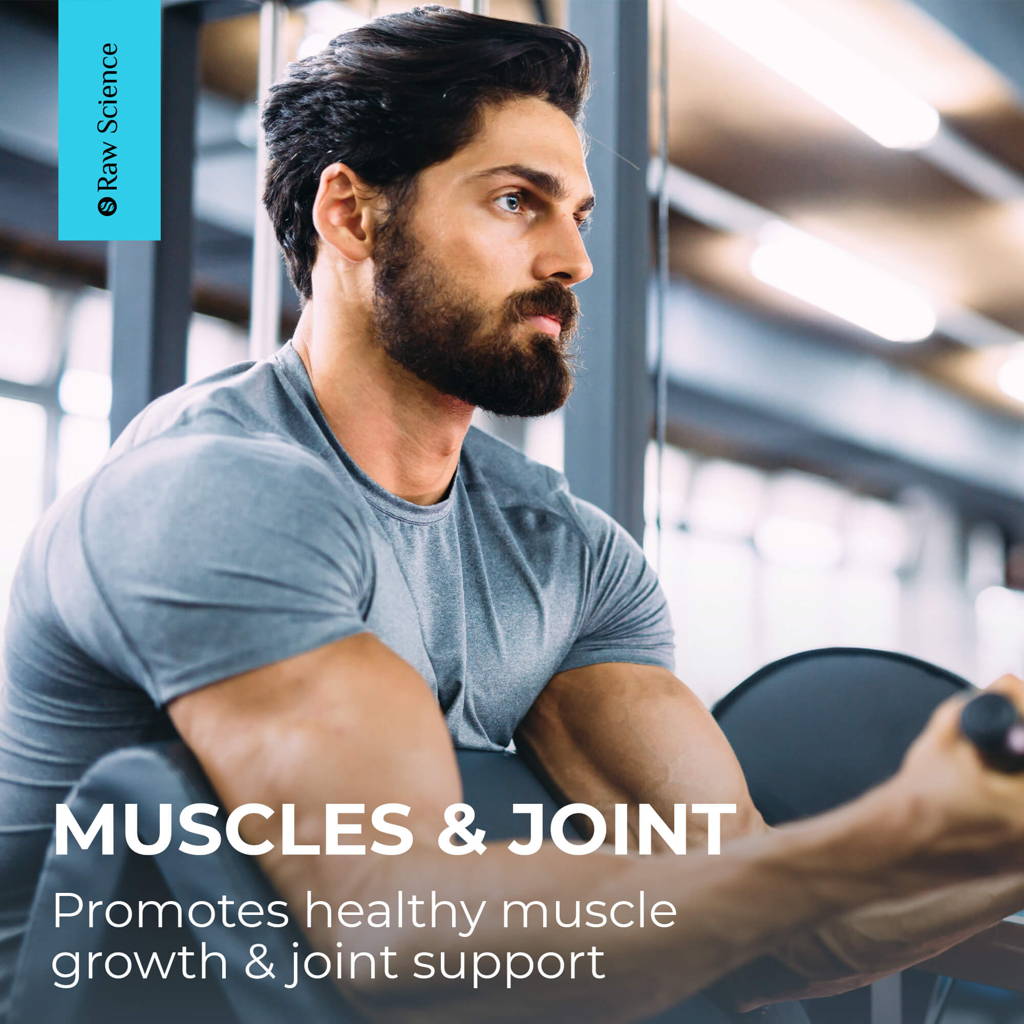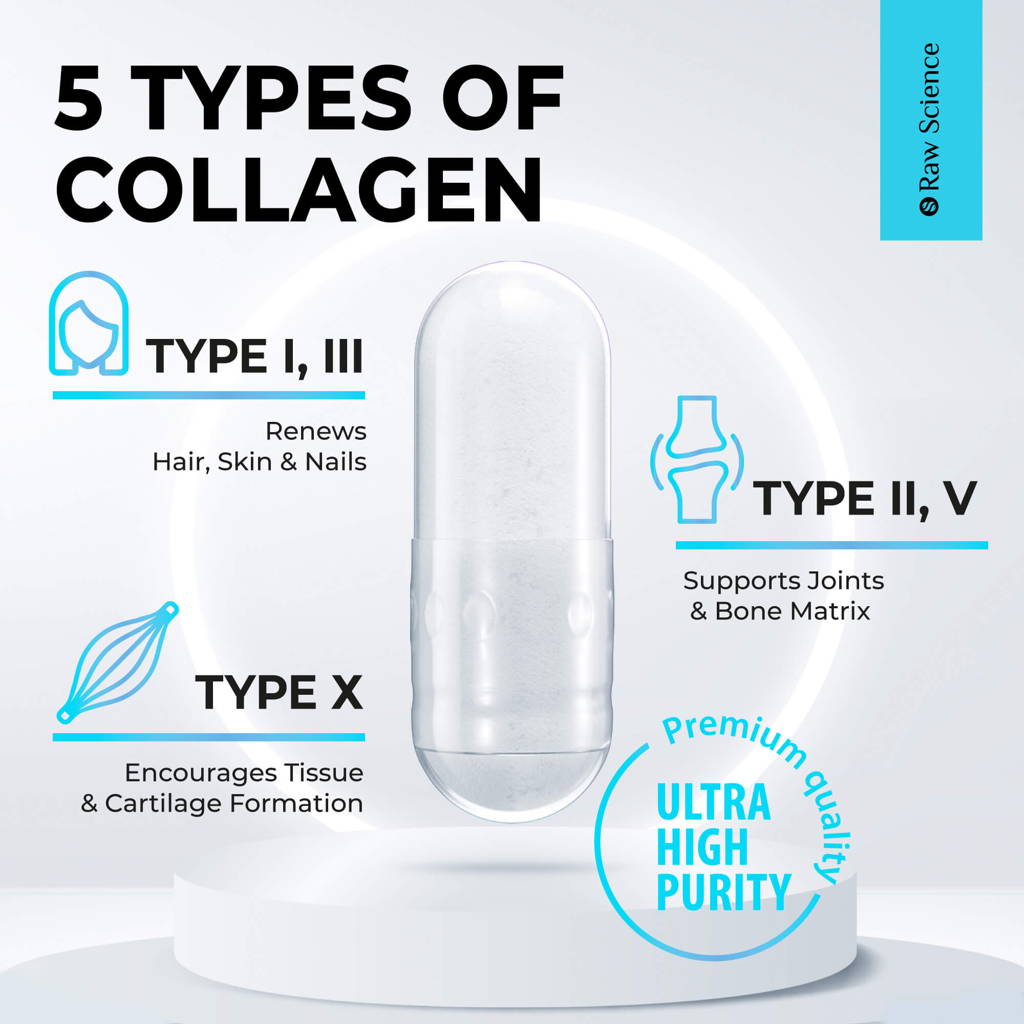 FIVE-IN-ONE MULTI COLLAGEN SUPPLEMENT
HIGH-DOSE CAPSULES FOR QUICK RESULTS
Employs a one-of-a-kind 5 in 1 formula to deliver a wide range of benefits every time.
STRENGTHEN JOINTS & BONES
Collagen is the crux of strong bones and healthy joints and this is exactly what the supplement delivers.
CONTRIBUTES TO FIGHTING FATIGUE
Stress depletes collagen from your skin. Fortunately, you can replenish these lost nutrients by adding a multi-collagen complex to your wellness turf.
COMPLETE INGREDIENT TRANSPARENCY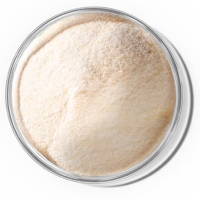 5 TYPES OF FOOD SOURCE COLLAGEN
This supplement employs the five main types of collagen that are lauded for their age-defying capabilities. They are collagen types I,II,II, X and V. While this may seem like an overkill, it is important to remember that the human body generally requires different and diverse types of collagen to oversee a suite of different functions spread across different parts. Some collagen types, such as Type I collagen is known for supporting and enhancing tensile strength while others like Type II is involved in overseeing stretching in organs and ligaments sometimes even in multiple directions. Now considering that each of these collagen types can only be sourced individually from specific food sources, it makes a lot of sense using a multi-collagen complex to gain access to all 5 types (V,X, III, II &I )at a go.
Customer Reviews
Good product. Clean
Good quality , clean product no bad side effects . skin looking better after short short time using , looking forward to more results over time .
It works!
So far, it's great! It is evident in the strength and growth of my nails, so I can assume my hair and skin are benefiting too ~ thank you for a great product, recommend!