An exceptional blend of Tongkat Ali, Maca Root, L-Arginine and other ingredients designed to support men's health, encourage muscle growth, and boost energy levels for an invigorated lifestyle.
Men's health support
Muscle growth enhancer
Robust energy booster
Regular price
Sale price
$22.89
Unit price
per
Sale
Sold out
View full details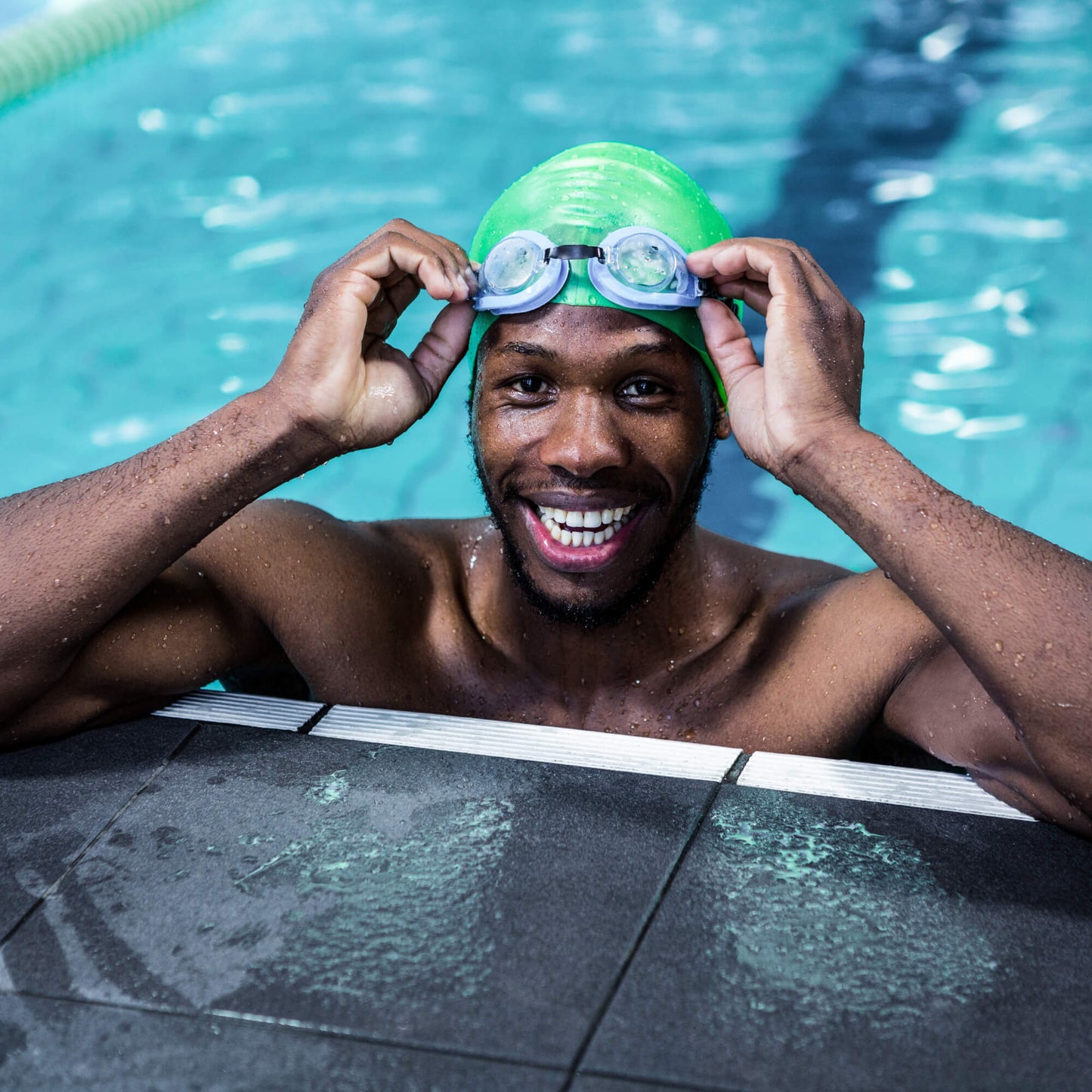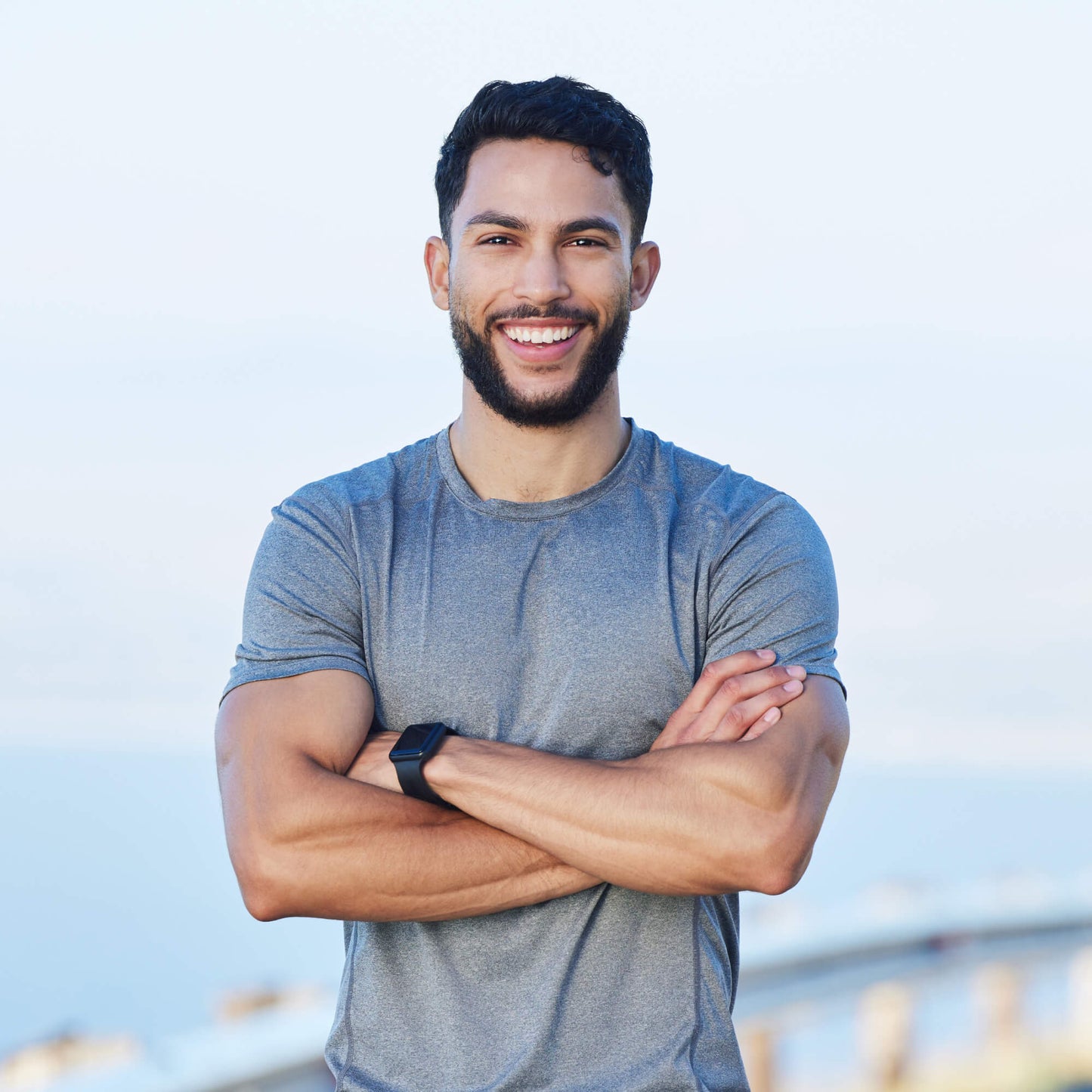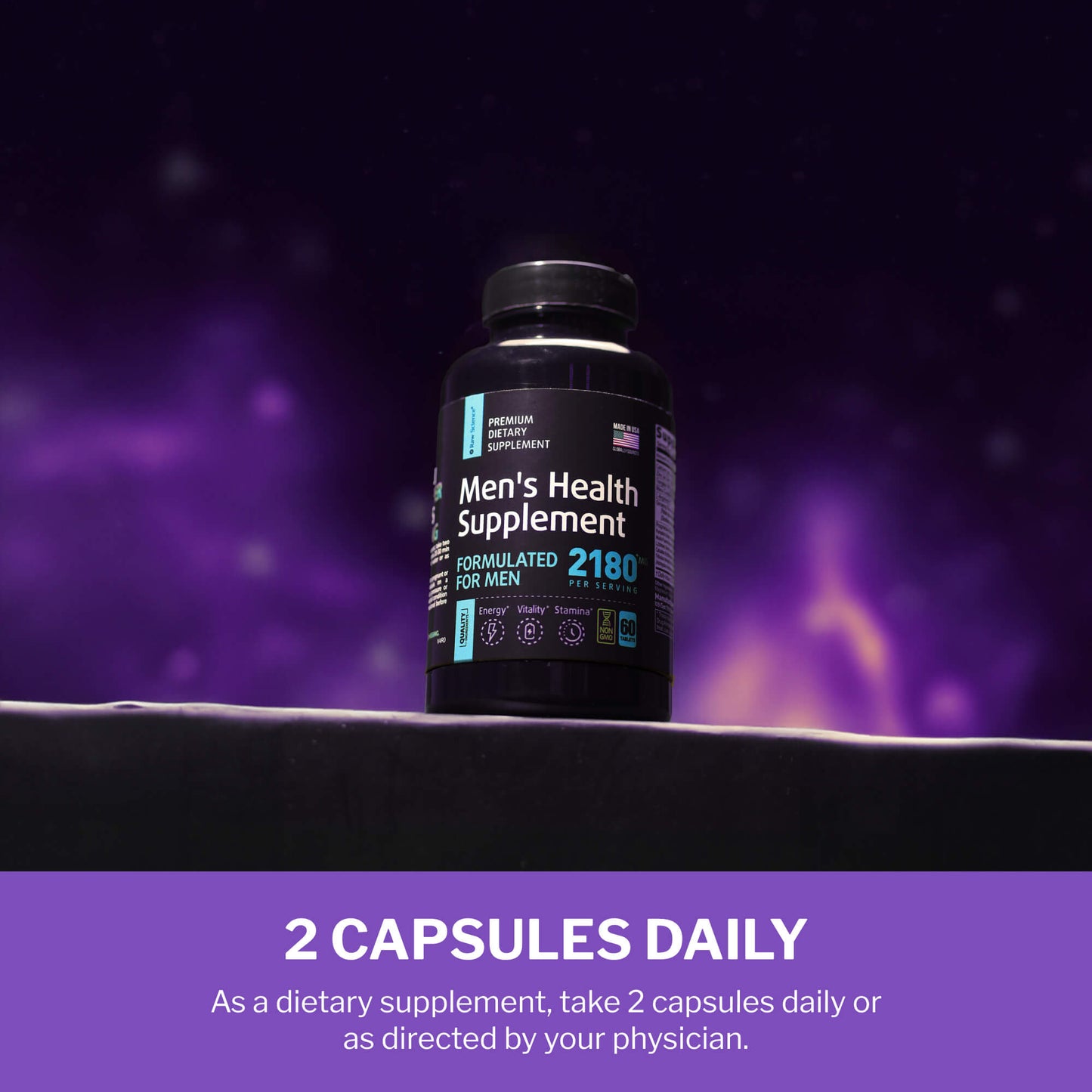 Best time to take
For best results, take 20-30 min before a meal with an 8 fl oz. glass of water or as directed by your healthcare professional.
Supplement Facts
| | |
| --- | --- |
| Active Ingredients | Tongkat Ali (root), Maca (root), L-Arginine HCI, Ginseng Eleutherococcus Blend, Calcium, Zinc, Pumpkin Extract (seed), Sarsaparilla Extract (root), Muira Puama Extract (bark), Oat Straw (straw), Boron (Amino acid chelate), Cayenne Pepper (fruit), Catuaba (bark), Licorice Extract (root), Tribulus terrestris (Whole herb), Orchic (substance), Oyster Extract, Astragalus Extract (root), Nettle Extract (leaf) |
| Type | Vitamins & Supplements |
| Form | Capsule |
| Flavor | Unflavored |
| Color | Neutral |
| Size | 60 count |
Tongkat Ali is traditionally recognized for its potential to support men's health, specifically by promoting vitality and vigor. Through its purported ability to maintain healthy testosterone levels, it aims to contribute to enhanced muscle strength and overall male wellness.
Maca root, a noteworthy ingredient, has been traditionally used to support men's health, particularly in enhancing energy and stamina. Its potential in aiding hormonal balance and boosting vitality makes it a valued natural choice for maintaining an energetic and balanced lifestyle.
L-Arginine HCI is acknowledged for its potential to support men's health, particularly by promoting healthy circulation. Its role in nitric oxide synthesis can contribute to enhanced blood flow, aiming to provide a foundation for sustained energy levels and overall vitality.
Panax Ginseng, a revered root, holds a notable place in supporting men's health. Known for its energy-enhancing properties, it aims to fortify stamina and vitality. Its traditional use in promoting endurance underscores its potential benefit in daily wellness routines.
Calcium, a vital mineral, is crucial for maintaining strong bones and ensuring a well-functioning muscular system. Its role in men's health extends to supporting nerve communication, making it a cornerstone for overall physical functionality and wellness.
Zinc, an essential mineral, plays a pivotal role in maintaining a robust immune system and supports metabolic function. For men, its significance extends to aiding testosterone production, which is fundamental for overall men's health and vitality.
Comprehensive men's vitality formula
Experience a blend of nature and science tailored for men's health, facilitating muscle growth and amplifying energy levels. This Tongkat Ali and Maca Root Supplement harbors meticulously chosen ingredients, aligning with the distinctive health and vitality requisites of men. Embrace wellness and pursue your goals with renewed vigor through this harmonious concoction.
FAQ
At what age is it advisable to commence Tongkat Ali and Maca Root capsules intake?
It's advised not to take Raw Science Tongkat Ali if you're below 18 years old. Those aged between 18 and 30 may not observe noticeable benefits as their energy levels are likely at their peak. The product may cater to the needs of individuals over 30. For those keen on enhancing their fitness and bodybuilding efforts, Tongkat Ali could be a viable option. If concerned, it's wise to consult a healthcare professional before trying any herb.
Is Raw Science Tongkat Ali suitable for women?
Yes, Tongkat Ali and Maca Root capsules can be taken by women, provided they are not pregnant or breastfeeding. The suggested dosage for women is approximately half of the men's dosage.
Does this product contain any allergenic ingredients?
Men can also use Raw Science Myo & D-Chiro Inositol, although it's specifically formulated to support women's hormonal balance and reproductive health.
At Raw Science we believe that nature can be both gracious and cruel to a human body. Through the means of cutting edge science and research we deliver the best the nature...
Raw Science runs an educational Youtube channel where certified dermatologists and nutritionists cover various topics on your health and beauty.