A Formulation Geared Towards Nurturing Hair, Skin, and Nail Health.
Hair vitality focus

Skin health formulation

Nail strength emphasis
Regular price
Sale price
$21.95
Unit price
per
Sale
Sold out
View full details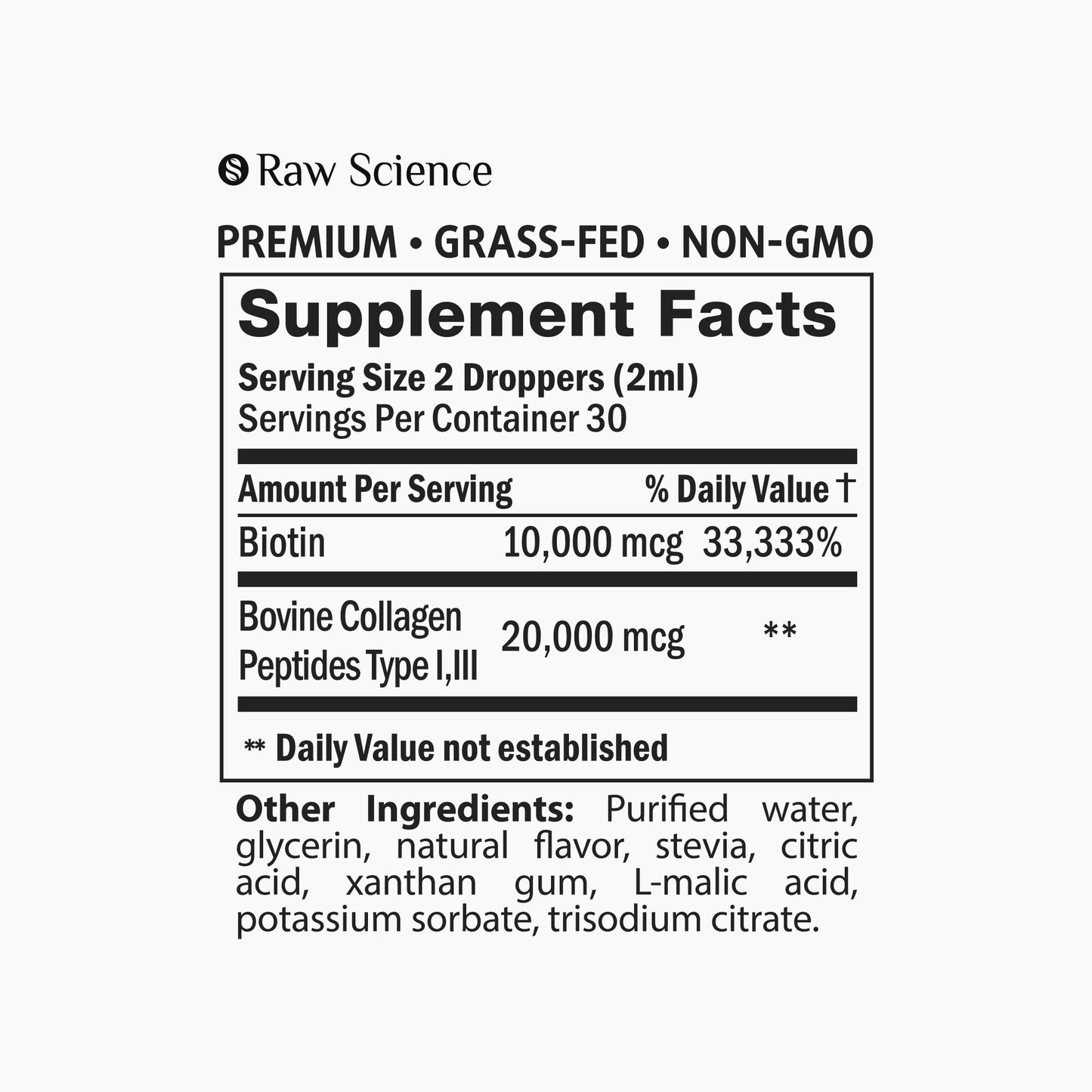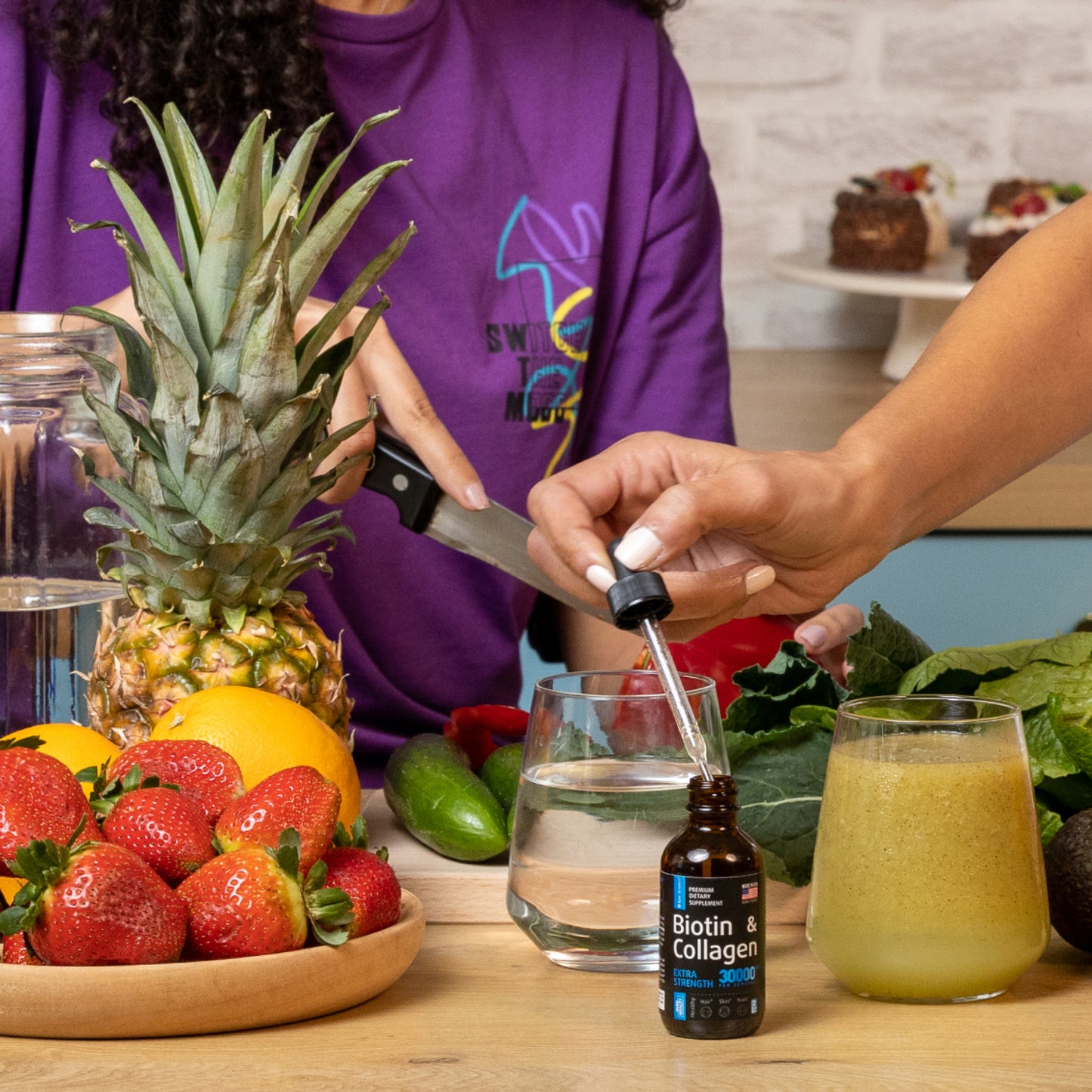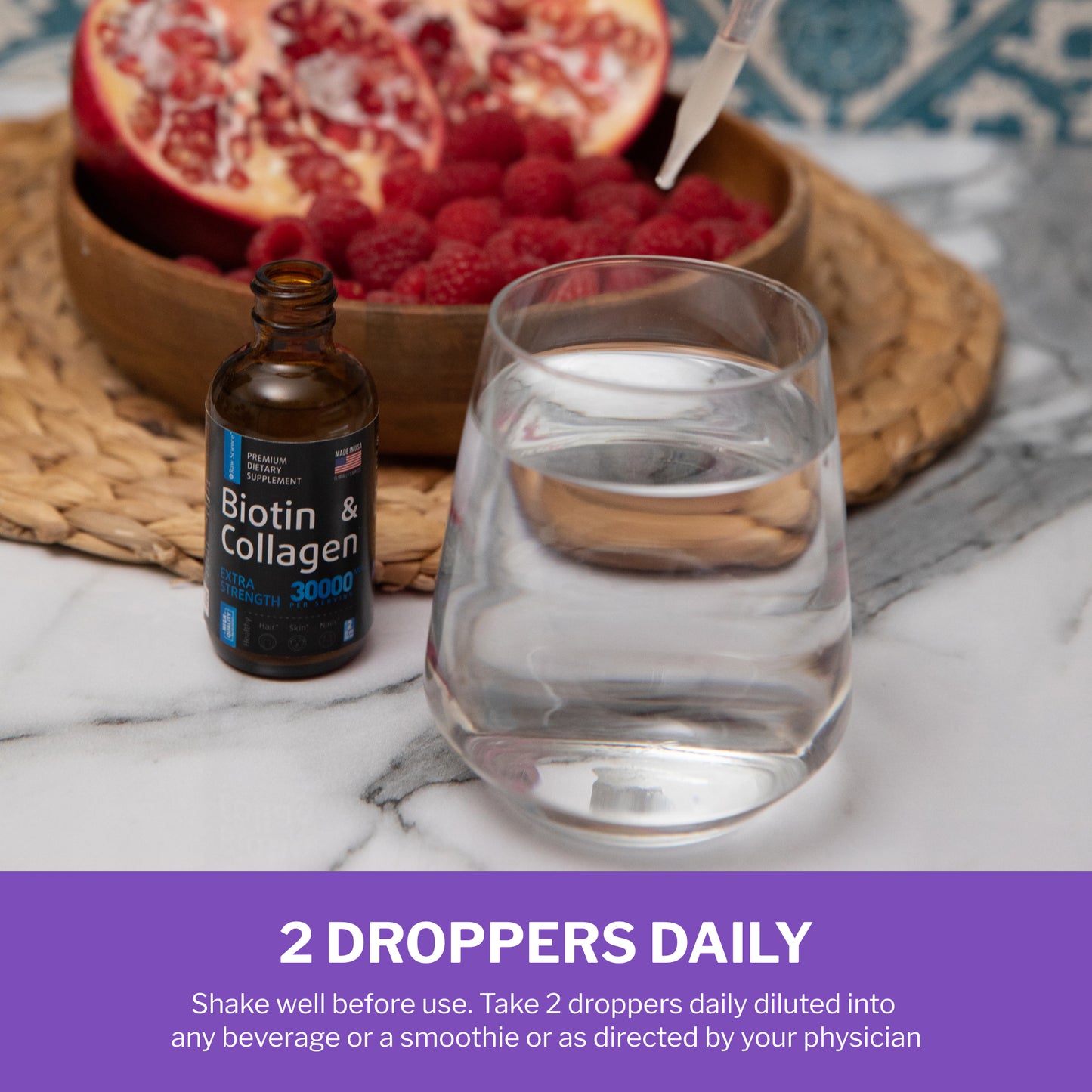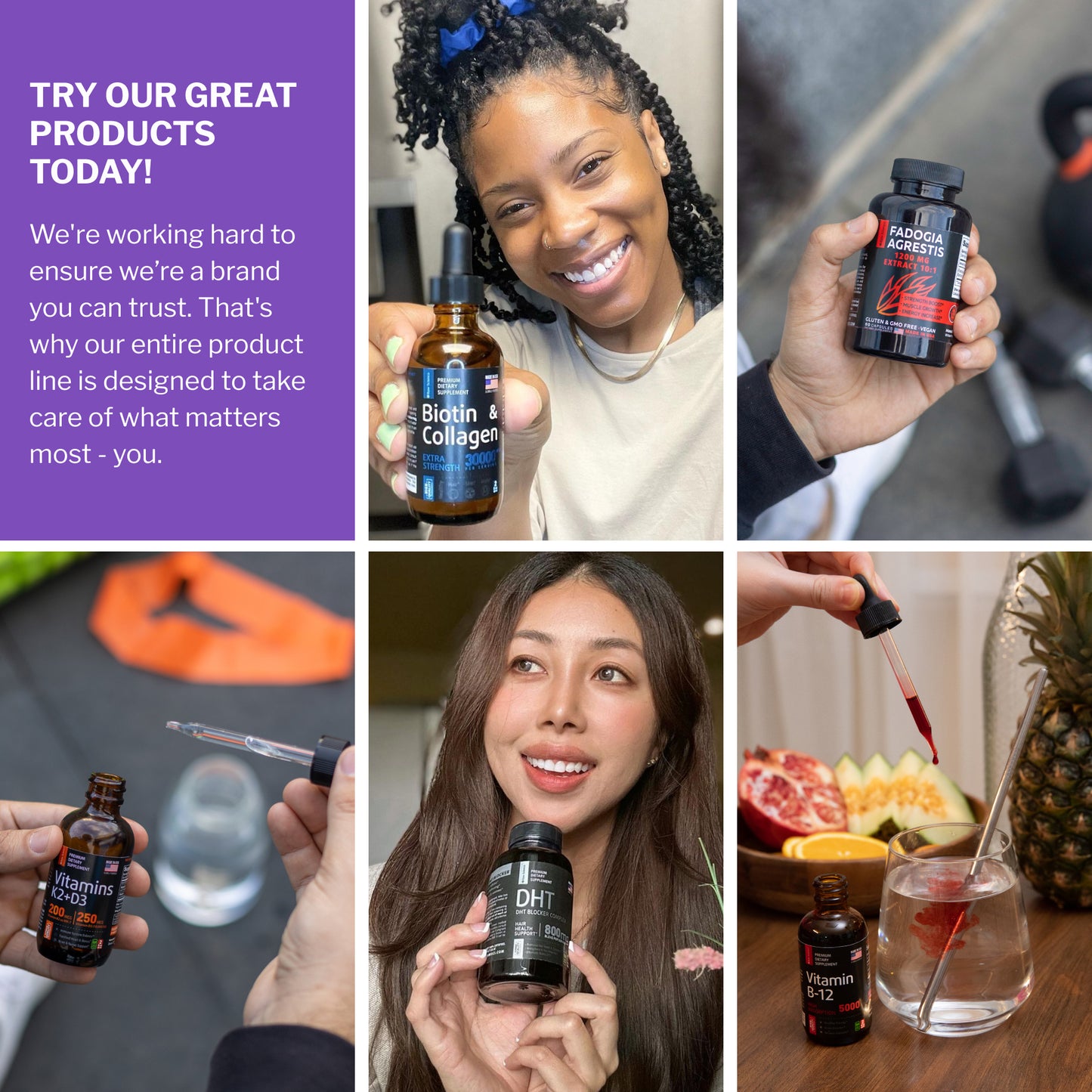 Price per day serving
$0.73 per day serving
Supplement Facts
| | |
| --- | --- |
| Active Ingredients | Biotin, Bovine Collagen |
| Type | Vitamins & Supplements |
| Form | Liquid |
| Flavor | Raspberry |
| Color | Neutral |
| Size | 2 fl oz |
| Special Diet | Gluten-Free, Soy-Free, Wheat-Free, Egg-Free, Fish-Free |
| Sodium Content | Sodium-free |
Biotin is a crucial B-vitamin known to support hair, skin, and nail health. In the form of liquid biotin, this supplement offers improved absorption for the body.
Bovine Collagen Peptides Type I
Bovine Collagen Peptides Type I are known to contribute to skin elasticity and health. Derived from bovine sources, this type of collagen potentially aids in replenishing the body's own collagen levels, a significant protein for various bodily structures.
Bovine Collagen Peptides Type III
Bovine Collagen Peptides Type III, derived from bovine sources, are recognized for their potential benefits to skin, muscle, and connective tissue health. This collagen type helps maintain the body's natural collagen production, which tends to decrease with age.
For your hair, skin, and nail wellness
Experience the wellness possibilities with Raw Science Liquid Biotin and Collagen Drops. Biotin, integral for keratin production, along with collagen, crucial for skin elasticity, could contribute to the health of your hair, skin, and nails. The user-friendly liquid format is favored by customers for its ease of consumption.
Raw Science User Reviews
FAQ
What types of collagen are used in Raw Science Liquid Biotin and Collagen Drops?
There are I and III types of Bovine Collagen Peptides.
What's the recommended duration for taking Raw Science Liquid Biotin and Collagen Drops?
Results vary between individuals, but generally, noticeable improvements may be seen after 3-6 weeks of consistent use.
Can use the biotin drops topically on hair?
No, it's for oral use only.
How many servings in a bottle, or how long does it last?
There are 30 servings/doses per bottle (one serving per day) so the bottle will last 30 days.
At Raw Science we believe that nature can be both gracious and cruel to a human body. Through the means of cutting edge science and research we deliver the best the nature...
Raw Science runs an educational Youtube channel where certified dermatologists and nutritionists cover various topics on your health and beauty.