Supplements, Liquid Vitamins and Products for Health & Beauty
Raw Science User Reviews
Raw Science Supplement Reviews
I was satisfied with this product. The only thing that I noticed was that I needed to take it with food as it tended to upset my stomach. The bonus with this brand is that its is made in the USA.

Great!!!! Love it. Helped my acne immediately. Highly recommend.

Great taste and works great to boost my energy!

One bottle lasts around a month and i added it to water. Good taste and see new hair growth as well as stronger nails!

I needed a product to improve the volume and shine to my hair. Also something to improved my thin nails. I am seeing a definite improvement in both!

These are a miracle, I noticed less acne in 3 days and taking 4 a day for a week has made it mostly clear up!
Liquid Brain Booster
View active ingredients
Lion's Mane Extract - 200 mg
Suggested use
An extract crafted from the lion's mane mushroom, recognized for promoting cognitive health, supporting immune system efficiency, and fostering nerve well-being. Regular users often report enhanced focus and memory retention.
Special diet
Gluten-Free, Soy-Free, Wheat-Free, Egg-Free, Fish-Free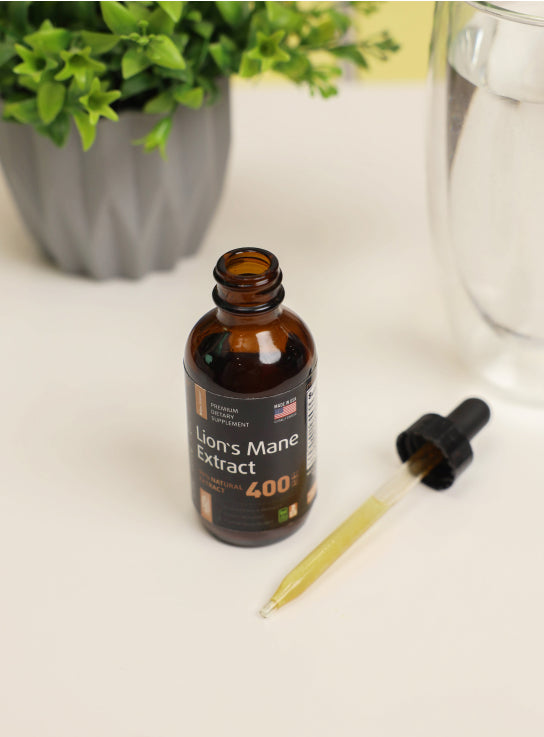 Lion's Mane Liquid Extract
Liquid Extract for Cognitive Health & Immune Consideration
Immune Function

Memory Boost

Nerve Support
At Raw Science we believe that nature can be both gracious and cruel to a human body. Through the means of cutting edge science and research we deliver the best the nature...
Raw Science runs an educational Youtube channel where certified dermatologists and nutritionists cover various topics on your health and beauty.
What is your refund policy?
Our 100% money-back guarantee applies to all products purchased within the last 90 days. If a product was purchased more than 90 days ago, the product is no longer refundable. Customers who have received $200 in refunded product are no longer guaranteed money back and will be taken care of on a case-by-case basis.
How long will it take to get my orders?
As a customer of Raw Science Supplements Store, it's important to know how your orders are handled. Once you place an order, it enters a processing stage one day later and is typically dispatched for shipping within a timeframe of 1-2 business days. It's essential to note, however, that this timeframe isn't a certainty due to potential unexpected delays.
For a seamless supply of your preferred supplements, Raw Science advises you to reorder when your current stock is halfway depleted. This proactive approach helps avoid shipping delays, ensuring you always have your necessary supplements on hand.
If you have additional questions, please email us at info@rawsci.com
Medical Advice Disclaimer
DISCLAIMER: THIS WEBSITE DOES NOT PROVIDE MEDICAL ADVICE
The information, including but not limited to, text, graphics, images and other material contained on this website are for informational purposes only. No material on this site is intended to be a substitute for professional medical advice, diagnosis or treatment. Always seek the advice of your physician or other qualified health care provider with any questions you may have regarding a medical condition or treatment and before undertaking a new health care regimen, and never disregard professional medical advice or delay in seeking it because of something you have read on this website.