Triple blend glucosamine chondroitin for joint care, flexibility, and hair, skin, and nails support.
Boosts joint health
Increases flexibility
Supports hair health
Regular price
Sale price
$22.89
Unit price
per
Sale
Sold out
View full details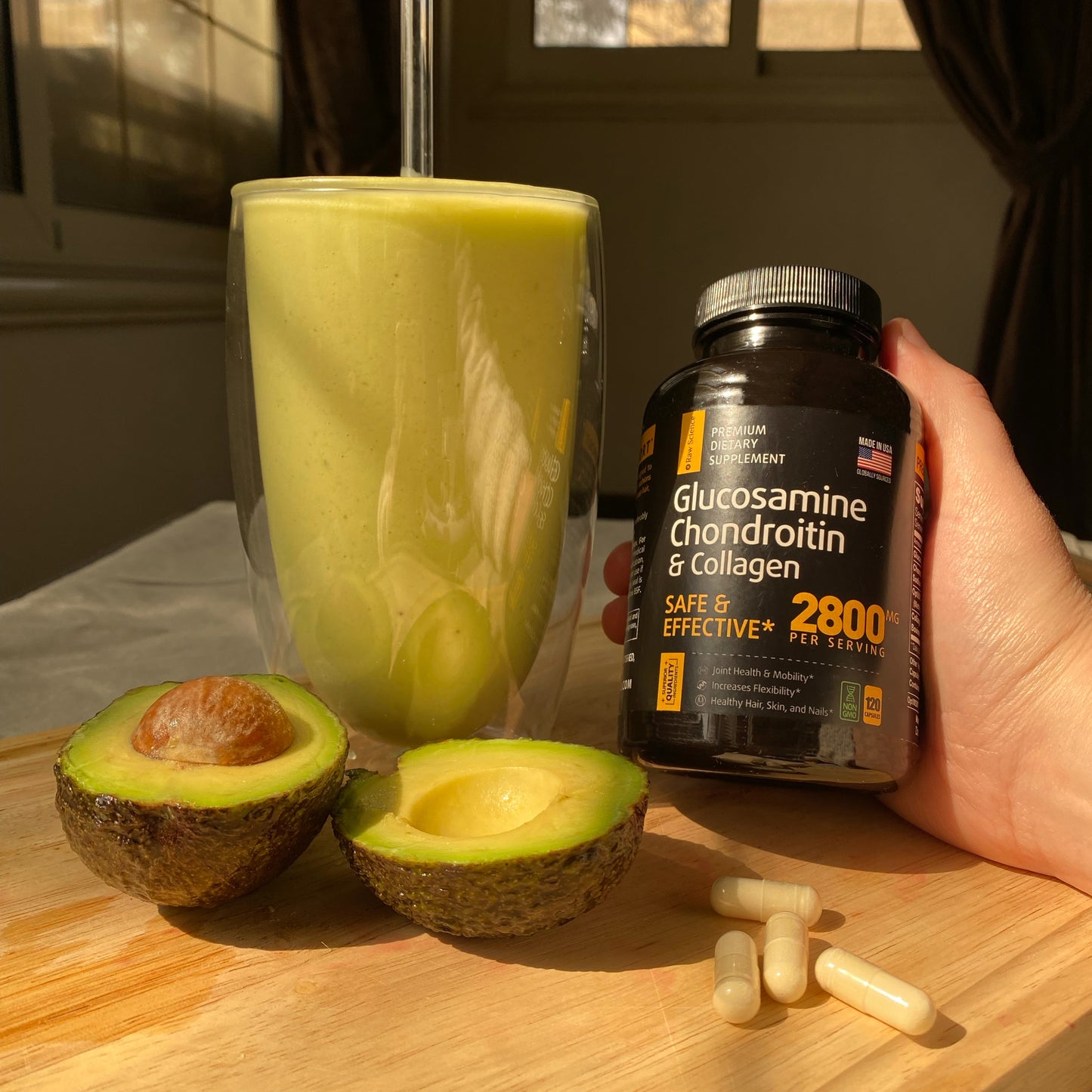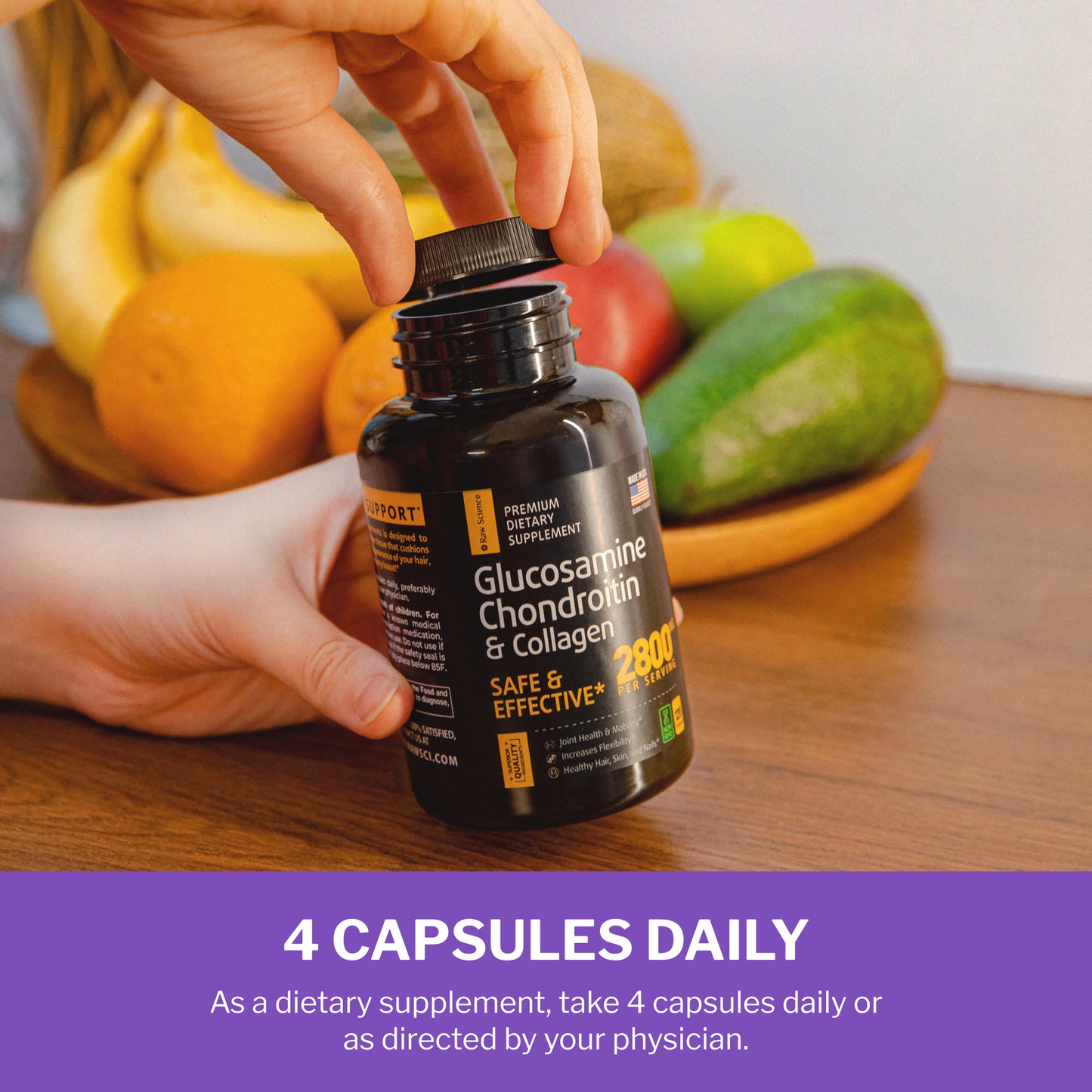 Price per day serving
$0.76 per day serving
Supplement Facts
| | |
| --- | --- |
| Active Ingredients | Glucosamine HCl - 1600 mg, Chondroitin Sulfate Sodium Bovine 90% - 800 mg, MSM (Methylsulfonylmethane) - 333 mg, Collagen Peptide Bovine Powder (Type I/III) - 67 mg |
| Type | Vitamins & Supplements |
| Form | Capsule |
| Flavor | Unflavored |
| Color | Neutral |
| Size | 120 count |
| Special Diet | Cruelty-Free |
Glucosamine HCl supports joint mobility and comfort by promoting the synthesis of cushioning cartilage. It's integral for maintaining joint health and flexibility.
Chondroitin Sulfate Sodium Bovine enhances joint function by aiding in the resistance to compression. Its presence is crucial for optimal joint flexibility and mobility.
MSM, an organic sulfur compound, contributes significantly to joint health, improving flexibility and movement while supporting overall well-being.
Bovine Collagen Peptide Powder (Type I/III) is known for promoting skin elasticity, reinforcing joints, and enhancing hair and nail health.
Boost flexibility with glucosamine triple strength
Experience enhanced mobility, improved flexibility, and healthier hair, skin, and nails. This unique blend leverages the potent synergy of Glucosamine Chondroitin MSM triple strength for joint health and overall vitality.
Raw Science User Reviews
FAQ
When better to take Raw Science Glucosamine Chondroitin MSM?
The best time to take a Glucosamine Chondroitin MSM supplement with a meal to help with absorption and to minimize any potential gastrointestinal discomfort. However, there isn't a specific universally recommended time.
Does this product contain any allergic ingredients?
The product contains shellfish, so people with allergy should be careful.
How many servings in a bottle, or how long does it last?
There are 30 servings/doses per bottle (one serving per day) so the bottle will last 30 days.
Is it suitable for vegans?
This supplement isn't vegan. The Collagen Peptides are animal-based.
At Raw Science we believe that nature can be both gracious and cruel to a human body. Through the means of cutting edge science and research we deliver the best the nature...
Raw Science runs an educational Youtube channel where certified dermatologists and nutritionists cover various topics on your health and beauty.