Support for gallbladder, urinary system, and stone management.
Gallbladder health
Breaks stones
Supports urinary system
Regular price
Sale price
$22.95
Unit price
per
Sale
Sold out
View full details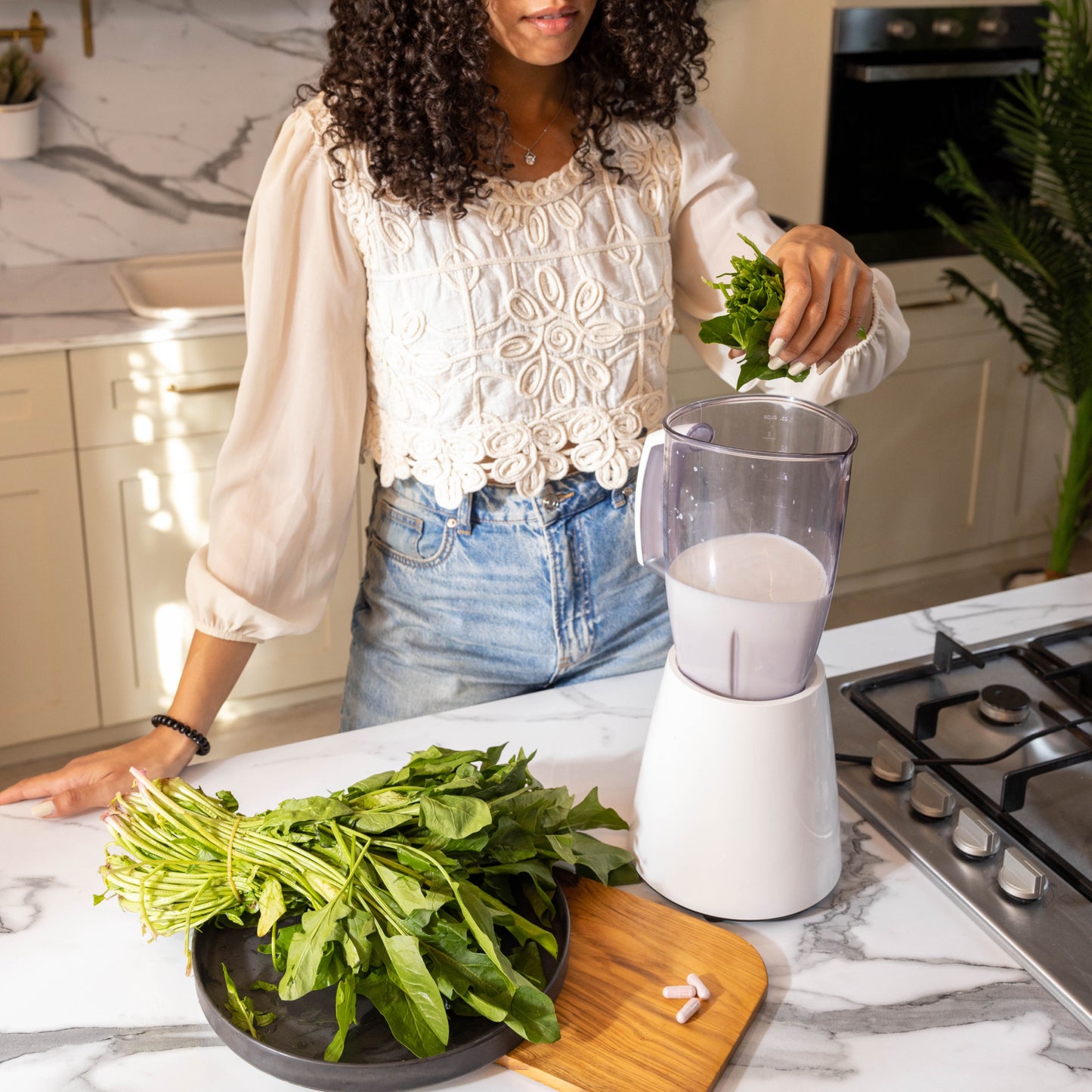 Price per day serving
$0.76 per day serving
Supplement Facts
| | |
| --- | --- |
| Active Ingredients | Proprietary Blend - 1200 mg: Chanca Piedra Extract, Apple Cider, Vinegar Powder, Hydrangea Extract, Celery Powder, Pomegranate Powder, Boron, Bioperine® Black Pepper Extract |
| Type | Vitamins & Supplements |
| Form | Capsule |
| Flavor | Unflavored |
| Color | Neutral |
| Size | 60 count |
| Special Diet | Cruelty-Free, Vegan |
Known for its wellness qualities, Chanca Piedra Extract can help maintain a healthy urinary tract
Apple Cider Vinegar Powder
An integral part of a holistic wellness routine, Apple Cider Vinegar Powder can support a balanced urinary tract.
Traditionally used for general wellness, Hydrangea Extract can help maintain a smooth urinary tract and boost overall health.
Celery Powder promotes balanced fluid levels and assists in toxin processing.
Packed with antioxidants, Pomegranate Powder aids in maintaining a healthy urinary tract, while providing an overall boost to wellbeing.
Boron is a vital mineral that supports overall health, contributing to a balanced urinary tract.
Bioperine® Black Pepper Extract enhances the benefits of other ingredients, optimizing absorption for better overall health.
Kidney cleanse supplements for wellness
Promote your urinary health and gallbladder care with our specialized supplement. This formula utilizes potent ingredients for enhanced urinary support and overall wellness.
FAQ
What does black pepper extract do in Raw Science Kidney Cleanse?
Black pepper extract, is included in Raw Science Kidney Cleanse for its enhanced absorption of the other ingredients in the supplement by the body. This is particularly beneficial in a supplement like the Kidney Cleanse, as it ensures that the body receives and can utilize more of the beneficial properties of the other key ingredients.
Does this supplement help in the case of Gallbladder Stones?
This supplement is formulated with ingredients that don't explicitly state that it aids in gallbladder stones, some of its ingredients, like Chanca Piedra Extract, have been used in herbal medicine to help with gallstones.
Is Raw Science Kidney Cleanse a vegan supplement?
Yes, the Raw Science Kidney Cleanse is a vegan supplement. It is also cruelty-free, which means no animal testing was involved in its production.
How many servings in a bottle, or how long does it last?
There are 30 servings/doses per bottle (2 capsules daily) so the bottle will last 30 days.
At Raw Science we believe that nature can be both gracious and cruel to a human body. Through the means of cutting edge science and research we deliver the best the nature...
Raw Science runs an educational Youtube channel where certified dermatologists and nutritionists cover various topics on your health and beauty.