Experience a sense of balance and a tranquil mood journey with 5-HTP.
Mood regulation

Eases tension

Promotes calm
Regular price
Sale price
$21.89
Unit price
per
Sale
Sold out
View full details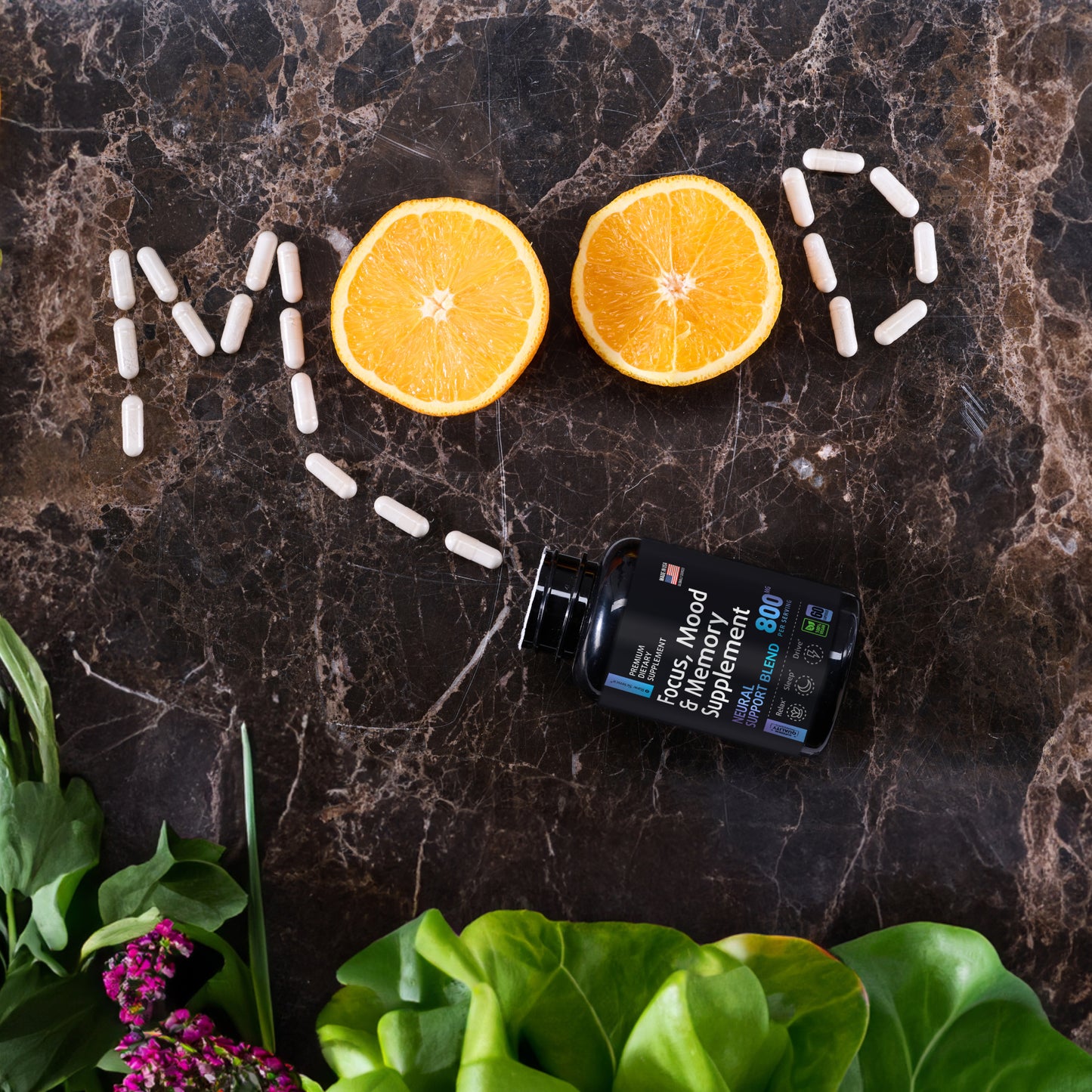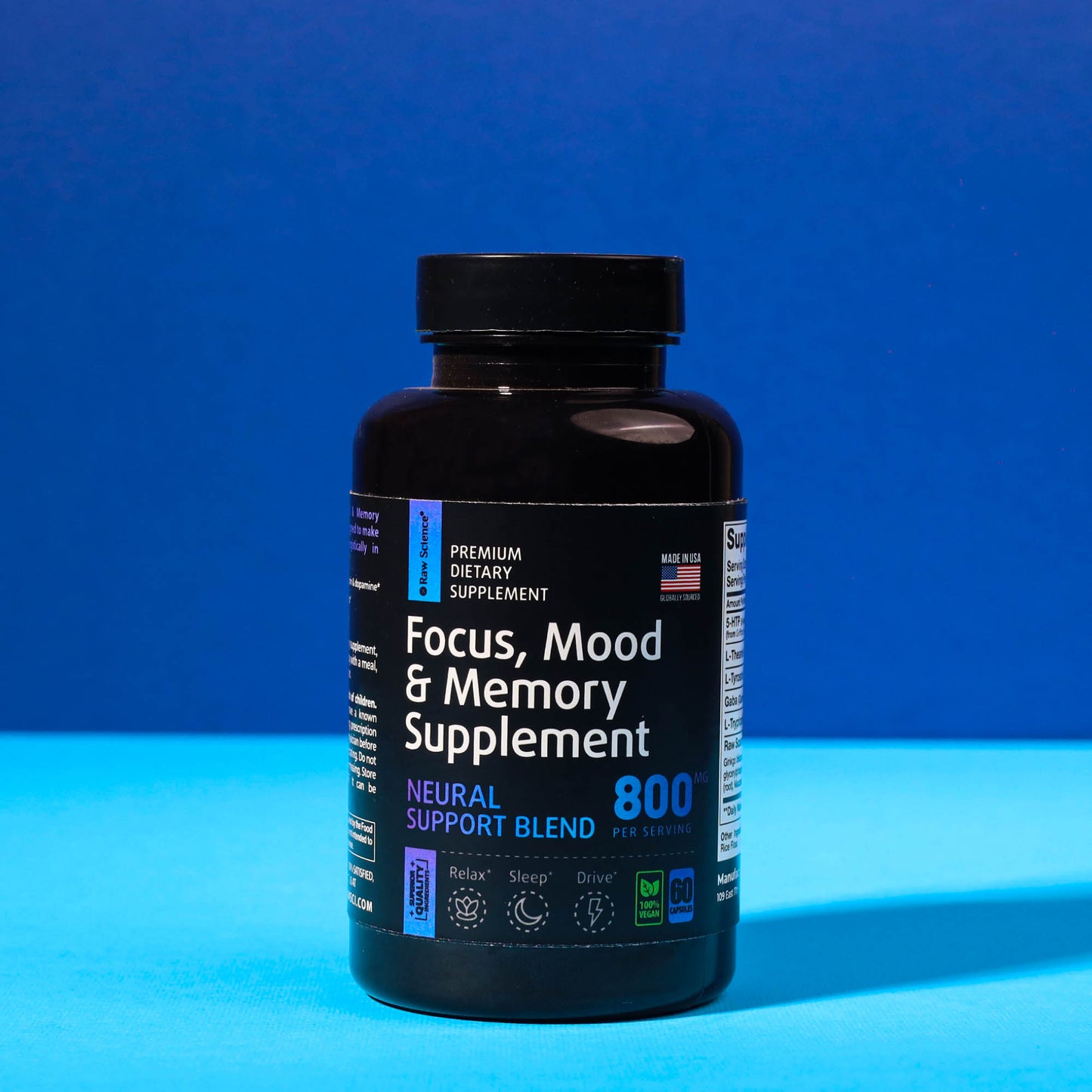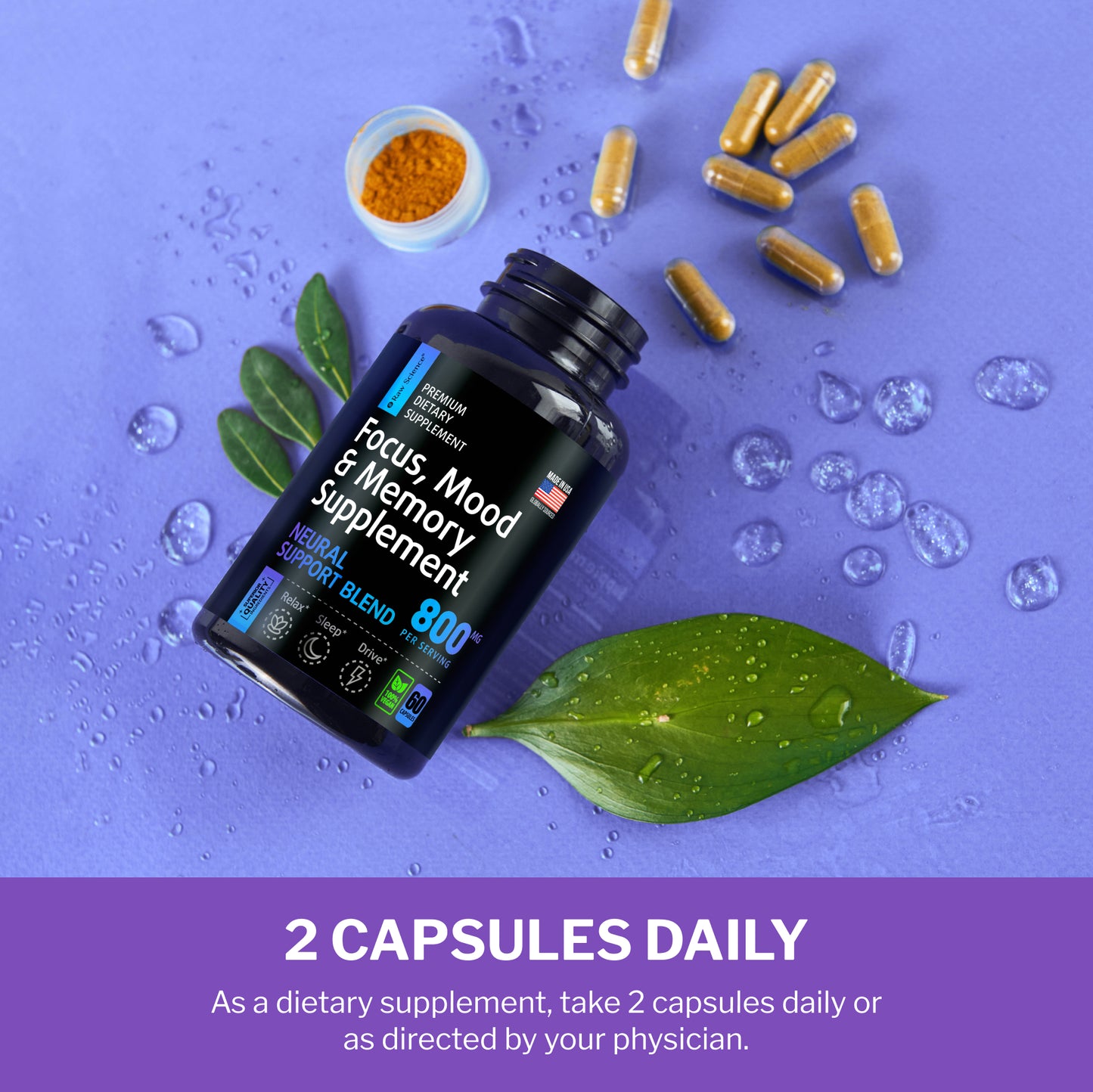 Price per day serving
$0.72 per day serving
Supplement Facts
| | |
| --- | --- |
| Active Ingredients | 5-HTP (from Griffonia Simplicifolia extract) - 300 mg, L-Theanine - 50 mg, L-Tyrosine - 200 mg, GABA - 50 mg, L-Tryptophan - 100mg, Mood Boost Blend - 800 mg (Alpha GPC, Mucuna Puriens Extract, Ginkgo Biloba extract) |
| Type | Vitamins & Supplements |
| Form | Capsule |
| Flavor | Unflavored |
| Color | Neutral |
| Size | 60 count |
| Special Diet | Cruelty-Free, Vegan |
5-HTP, a plant-derived amino acid, aids serotonin production in the brain. This natural neurotransmitter uplifts mood, enhances relaxation and reduces feelings of tension.
L-Tyrosine, an amino acid, aids in the production of neurotransmitters. It boosts cognitive performance, enhances mood and reduces stress during demanding conditions.
GABA, a naturally occurring amino acid, acts as a neurotransmitter in your brain. It helps to reduce feelings of anxiety and promotes calmness, aiding in better sleep and relaxation.
L-Tryptophan is an essential amino acid, instrumental in promoting a relaxed state. It aids in the production of serotonin, supporting mood regulation and restful sleep.
Alpha GPC, a vital nutrient for brain health, contributes to enhanced cognitive function. It boosts choline levels, aiding in memory and learning processes.
Mucuna Puriens Extract, a tropical legume, serves as a natural source of L-Dopa, beneficial for mood regulation and enhancing cognitive function.
Ginkgo Biloba Extract, a revered herbal remedy, supports cerebral circulation, enhancing memory and cognitive function for improved sleep quality.
5-htp: a nature-derived mood regulator
Balance your emotions, relieve tension and foster tranquility with these natural capsules. Derived from plant sources, 5-HTP promotes relaxation and helps maintain a balanced mood, enabling more restful sleep and a serene state of mind.
Raw Science User Reviews
FAQ
What is the source of 5-HTP Capsules?
5-HTP is derived from the Griffonia simplicifolia plant. Hypo-allergenic plant fiber is derived from pine cellulose.
Does this product contain allergic ingredients?
Raw Science 5-HTP capsules doesn't list any common allergens (like dairy, gluten, or nuts) as part of its ingredients. However, if you have specific allergies, it's always a good idea to check the ingredient list carefully or consult with your healthcare provider.
How to use Raw Science 5 HTP capsules for sleep?
To use Raw Science 5-HTP capsules for improving sleep, the general guideline is to take 2 capsules daily. However, since 5-HTP can promote sleepiness, it's often recommended to take these capsules 20-30 minutes before bedtime.
Why does it contain so many ingredients besides 5-HTP?
While 5-HTP is the primary active ingredient, the other ingredients like L-Theanine, L-Tyrosine, GABA, L-Tryptophan, and the Mood Boost Blend, are included to provide a comprehensive approach to mood regulation. They work synergistically to enhance relaxation, reduce stress, and improve overall mood. This is based on the principle that the effectiveness of a supplement can often be improved with a blend of ingredients that work together to support the body's various functions.
How many servings in a bottle, or how long does it last?
There are 30 servings/doses per bottle (2 capsules each time). The bottle will last 30 days.
At Raw Science we believe that nature can be both gracious and cruel to a human body. Through the means of cutting edge science and research we deliver the best the nature...
Raw Science runs an educational Youtube channel where certified dermatologists and nutritionists cover various topics on your health and beauty.