A Natural Route to Glowing Skin, Fresher Breath, and Vital Energy
Promotes skin radiance
Enhances breath freshness
Boosts energy levels
Regular price
Sale price
$21.95
Unit price
per
Sale
Sold out
View full details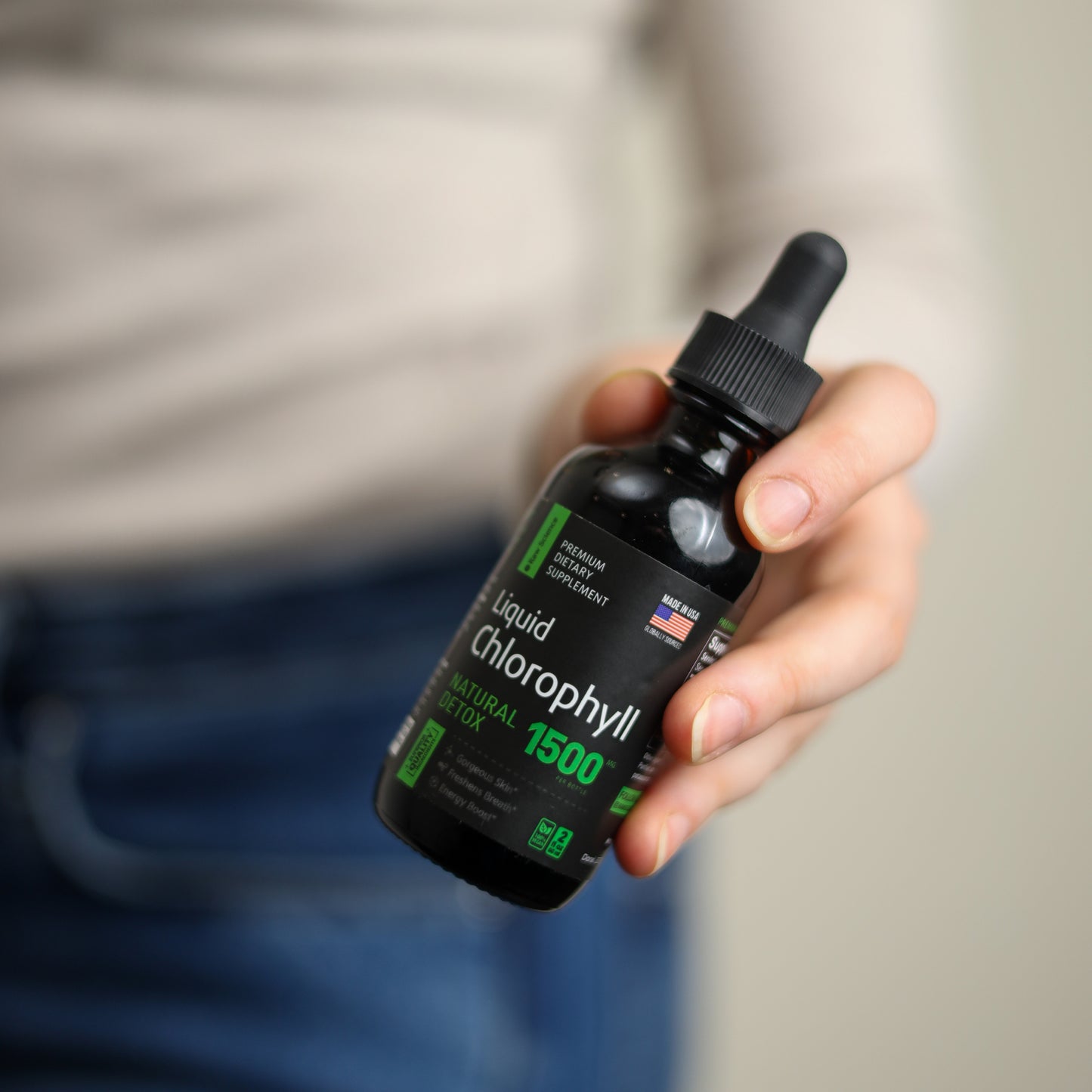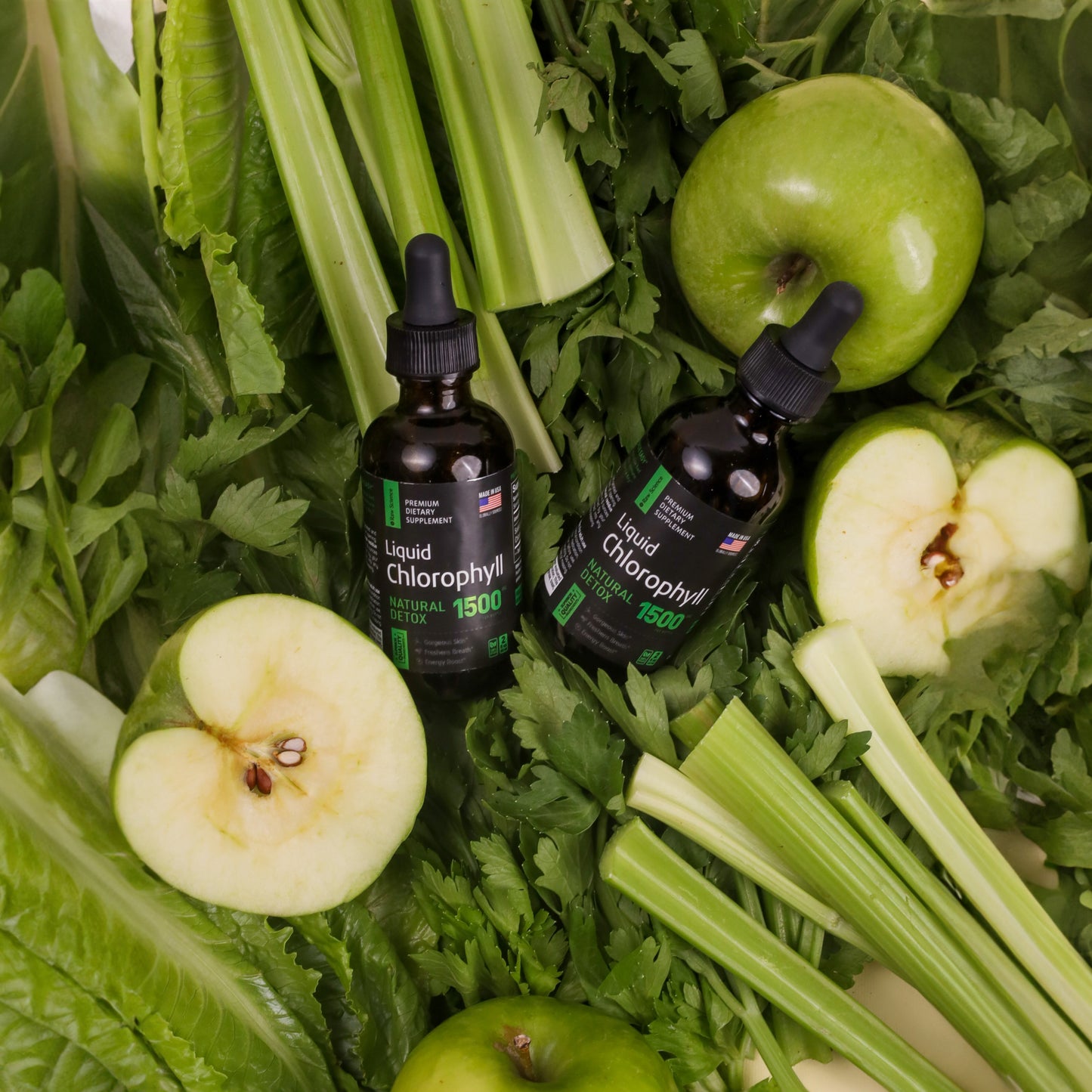 Price per day serving
$0.73 per day serving
Supplement Facts
| | |
| --- | --- |
| Active Ingredients | Sodium copper chlorophyllin - 50 mg |
| Type | Vitamins & Supplements |
| Form | Liquid |
| Flavor | Unflavored |
| Color | Neutral |
| Size | 2 fl oz |
| Special Diet | Vegan, Sugar-Free |
Sodium copper chlorophyllin
Sodium copper chlorophyllin contributes to skin rejuvenation and breath freshness. This plant-based compound boosts energy, promoting overall vitality and well-being.
Chlorophyll vegan drops for radiant vitality
Unleash a new level of wellness with our scientifically formulated drops. Experience the stimulating benefits of clear skin, fresh breath, and boosted energy. Designed to enhance your daily health routine, these drops are your companion for a vibrant lifestyle.
Raw Science User Reviews
FAQ
Does Raw Science Chlorophyll drops contain any allergenic ingredients?
The Chlorophyll Drops do not contain any listed allergenic ingredients, but if you have specific allergies, always consult the ingredients list.
Is there any added sugar in the Chlorophyll drops?
The drops do not contain any added sugar; they're sweetened naturally with stevia.
What is the best method of mixing this product?
For best use, take 2 droppers of the product up to 2 times a day as directed by your physician - you can mix it into water or a beverage of your choice.
What is the source of Chlorophyll?
The source of Chlorophyll in this product is Sodium Copper Chlorophyllin, a semisynthetic version created by adding sodium and copper salts.
At Raw Science we believe that nature can be both gracious and cruel to a human body. Through the means of cutting edge science and research we deliver the best the nature...
Raw Science runs an educational Youtube channel where certified dermatologists and nutritionists cover various topics on your health and beauty.