Triple magnesium complex for nerve support and relaxation sensation.
Eases Stress
Promotes Calm
Nerve Support
Regular price
Sale price
$25.95
Unit price
per
Sale
Sold out
View full details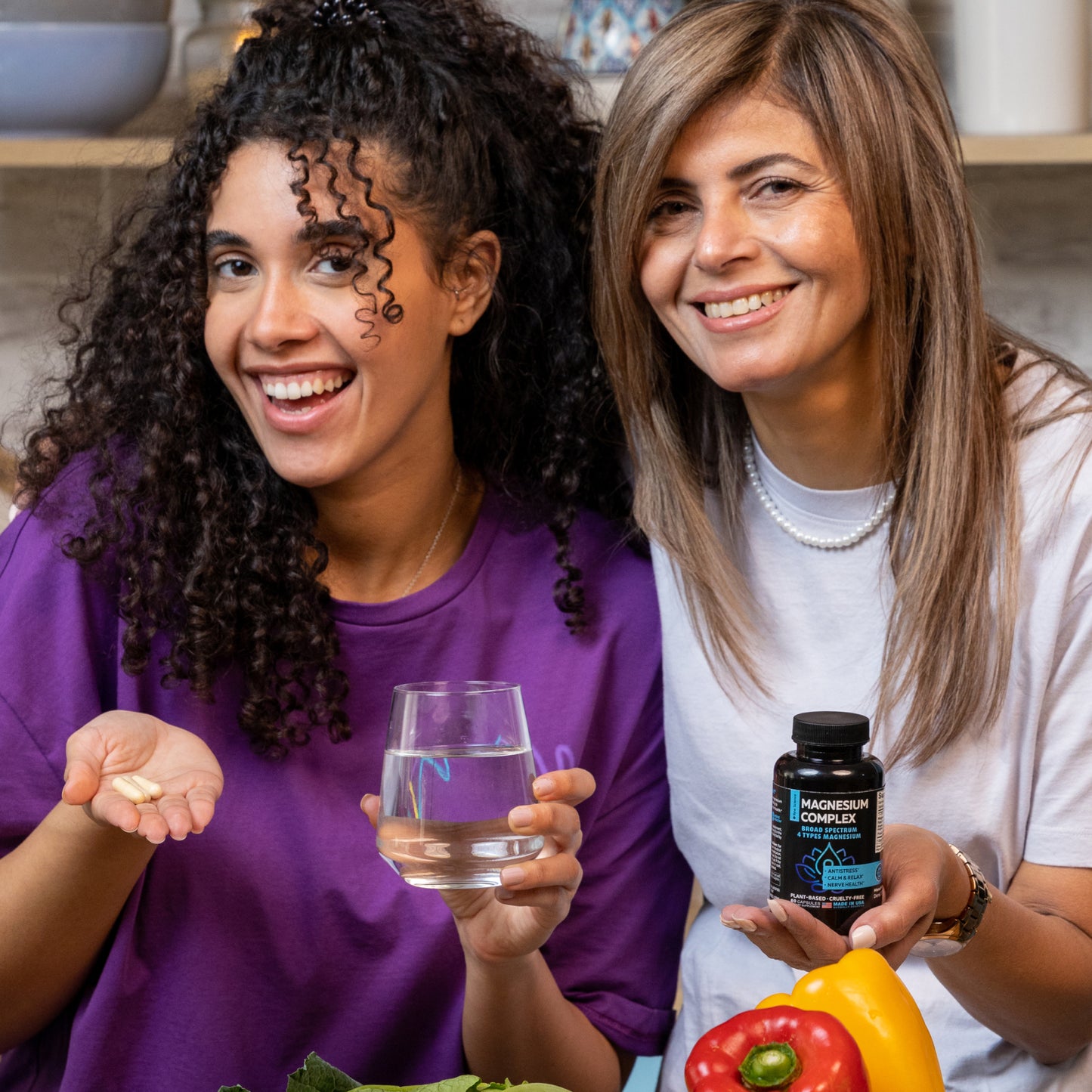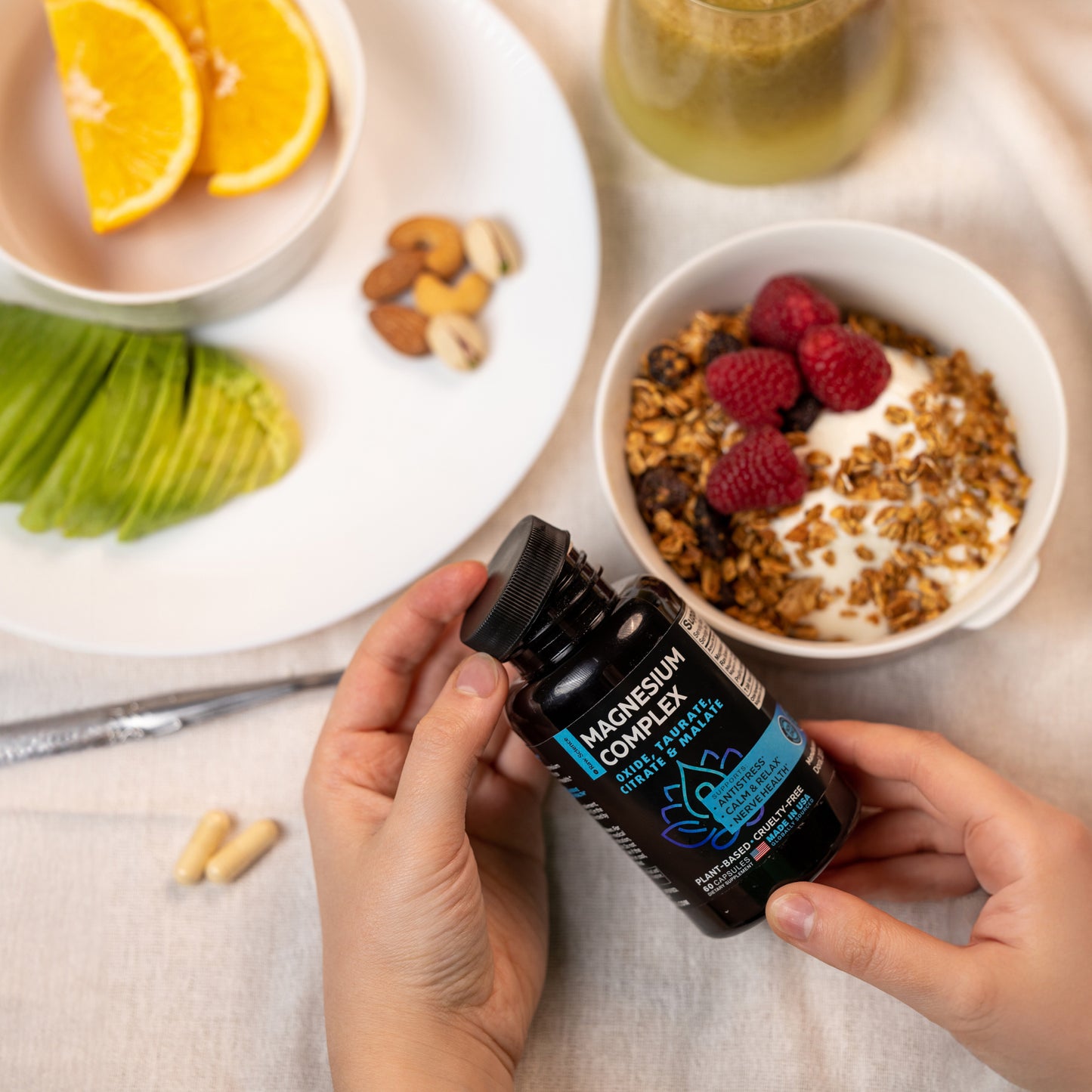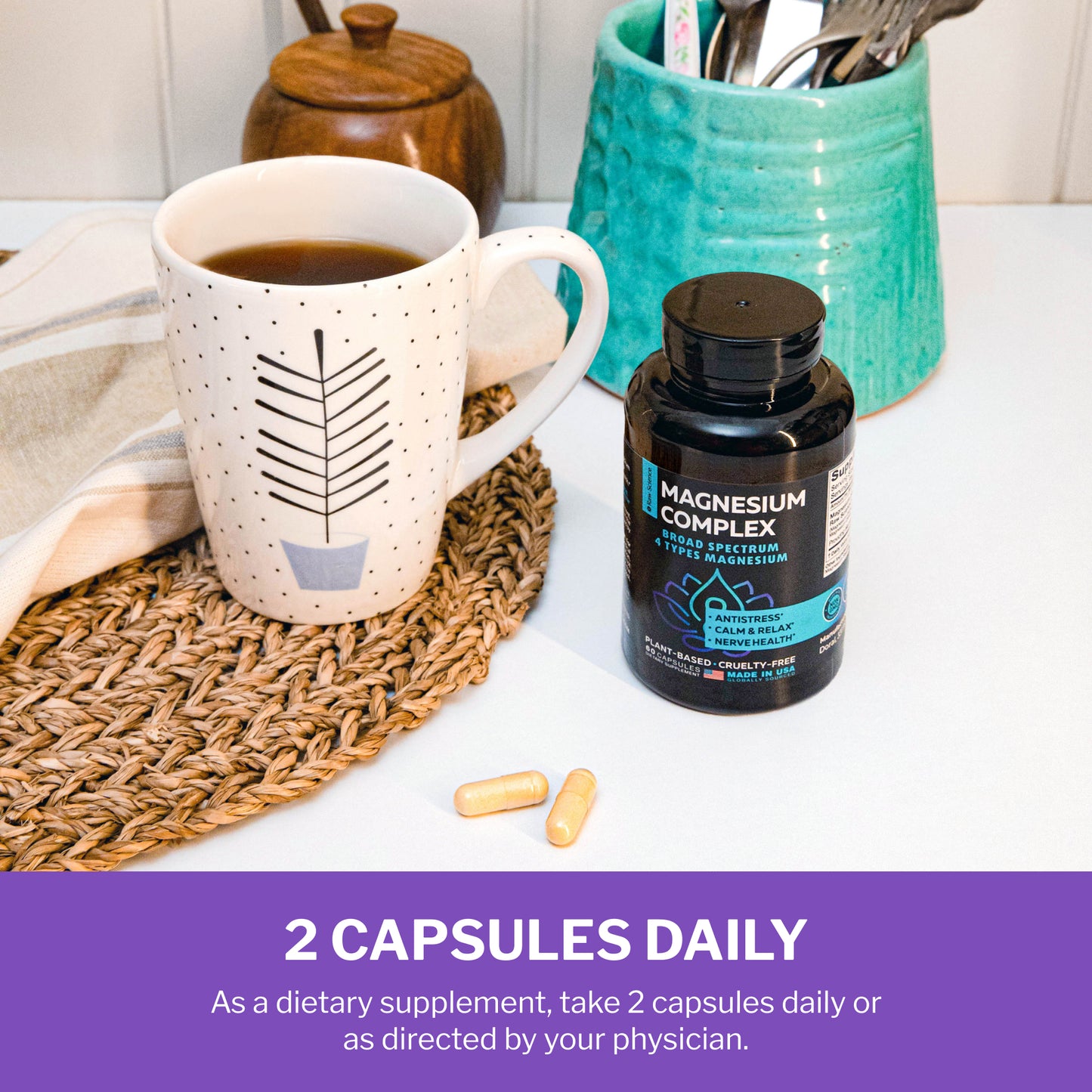 Price per day serving
$0.86 per day serving
Supplement Facts
| | |
| --- | --- |
| Active Ingredients | Magnesium blend (Magnesium Oxide, Magnesium Taurate, Magnesium Citrate, Magnesium Malate) - 1330 mg, Providing elemental magnesium - 97 mg |
| Type | Vitamins & Supplements |
| Form | Capsule |
| Flavor | Unflavored |
| Color | Neutral |
| Size | 60 count |
| Special Diet | Cruelty-Free |
Magnesium Oxide in our blend aids nerve function, reduces stress and enhances relaxation, contributing significantly to overall wellbeing.
Magnesium Taurate serves as a crucial player in heart health and nerve function, fostering a balanced state of calm and relaxation.
Magnesium Citrate, a well-absorbed form of magnesium, contributes to bone health, heart function and eases digestion issues.
Magnesium Malate aids in energy production, supports muscle function and may alleviate symptoms of fatigue and discomfort.
Magnesium citrate complex: calm & rest
Experience tranquility and nerve health support with our Magnesium Citrate Complex. This blend aids in soothing stress, promoting relaxation and bolstering nerve health to help maintain your everyday wellness.
Raw Science User Reviews
FAQ
Magnesium in Raw Science complex is derived from minerals, it is vegan.
How many servings in a bottle, or how long does Raw Science magnesium complex last?
There are 30 servings/doses per bottle (one serving per day) so the bottle will last 30 days.
Can I take Raw Science Magnesium and B complex together?
Magnesium and B complex vitamins can generally be taken together without any problems. In fact, these nutrients often work synergistically to support various bodily functions.
At Raw Science we believe that nature can be both gracious and cruel to a human body. Through the means of cutting edge science and research we deliver the best the nature...
Raw Science runs an educational Youtube channel where certified dermatologists and nutritionists cover various topics on your health and beauty.